---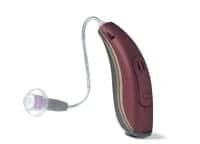 Chronos Nano RITE
Bernafon presents the Chronos Nano RITE, which completes the Chronos product family, now including five BTE and six ITE instruments. Small and compact, the Chronos Nano RITE combines performance with style. The new M and P speakers are available in four lengths, while the large number of acoustic options widens the fitting range substantially. Features also include Audio Efficiency™ technology, comprising ChannelFree™ signal processing; high performance Adaptive Feedback Canceller Plus; and Bluetooth® connectivity with Bernafon's SoundGate device.
www.bernafon.com
(888) 941-4203
---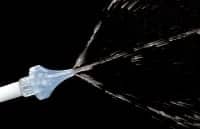 Bionix Redesigns OtoClear Ear Irrigation Tip
Bionix® Medical Technologies has introduced the new OtoClear® ear irrigation tip, designed to reduce back-splash. The angle of the three-stream tip also has been adjusted slightly to work more efficiently by targeting stubborn cerumen. The OtoClear tip is manufactured from a soft material for ear and ear canal comfort. In addition, the product utilizes a flared design with a three-stream tip that sprays divergent streams to the ear canal wall, rather than the tympanic membrane. Visit Bionix for more information.
www.bionixmed.com
(800) 551-7096
---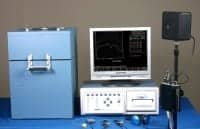 FONIX 8000 Test System
Frye Electronics has introduced the latest FONIX 8000 Hearing Aid Test System, featuring the ISTS (International Speech Test Signal). In the ISTS noise test, a standardized speech-like signal is presented and a third octave analysis is performed. Results are displayed as the LTASS and the 30th, 65th, and 99th percentiles. Other updates to the FONIX 8000 software include improvements to the directional polar and directional difference tests. Measurements have been split into two different screens and the 2D-DI directivity index measurements have been added.
www.frye.com
(800) 547-8209
---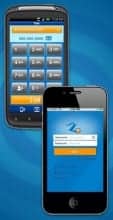 Enhancements to Z4 Mobile App
Haneke Design has announced several enhancements to the Z4 mobile phone video relay services (VRS) for the deaf and those with hearing loss. The new version of the Z4 application allows users to make, receive, and return videophone calls using point-to-point calling or video relay service. View video mail, forward numbers from their mobile device to any other ZVRS phone, integrate phone contacts stored on personal mobile devices with those stored on the Z's server, and more.
www.hanekedesign.com
(813) 377-2470
---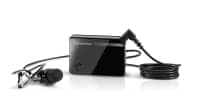 VoiceLink Companion Microphone
Siemens VoiceLink is a new companion microphone that connects and delivers sound to Siemens' miniTek streaming device. VoiceLink's personal remote microphone is placed on a companion speaker's lapel, allowing the speaker's voice to be transmitted to a Siemens hearing aid user via miniTek. For example, the hearing aid user might give the VoiceLink microphone to someone giving a presentation in a large room or to a table companion at a noisy restaurant. VoiceLink can effectively transmit speech from approximately 30 feet away from the miniTek user.
www.usa.siemens.com/hearing
(800) 766-4500
---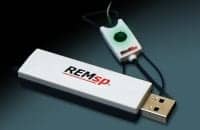 New Live Speech Mapping
MedRx's new Live Speech Mapping/Real Ear Measurement System, the AVANT™ REMsp, features DSL and NAL-NL2 Targets for Live Speech Mapping and is designed for open-fit testing. Input levels can be viewed in either LTASS or peak hold mode, and include built-in sound files (MP3). The AVANT REMsp also features a hearing loss simulator for third-party demonstrations. The REMsp is USB powered and is approximately 1 x 3 inches in size. It's also NOAH™, SycleNet, and TIMS® compatible.
www.medrx-usa.com
(888) 392-1234
---