Up-to-the-minute access to hearing-related news, products, marketing stats, access to the HR archives, and much more, at www.hearingreview.com.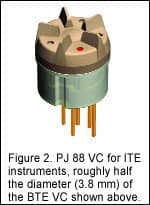 TOP ONLINE HEADLINES in November
• Post-Election Results Bring New Challenges and Opportunities for Hearing Aid Tax Credit Bill
• Hearing Aids—An Unexpected Way to Improve Your Sex Life
• NIH Long-term Health Study of Hispanic/Latino Populations; Research Includes Hearing Loss and Tinnitus Data
• Accessible Radio for Deaf and Hard-of-Hearing Sought by Grant
• AHAA Announces 11th Annual Convention
• AG Bell Awarded Grant for Professionals' Distance Learning
• Noisy Holiday Toys: The Gift That Keeps on Giving
• ASHA Encourages Youth to Listen to Your Buds
• Oticon Delta Honored with CES "Best of Innovations" Award
• HIMSA Releases Sound Equipment Guidelines
• Natus Medical Inc Acquires Olympic Medical
MORE ON www.HEARINGREVIEW.com
---
• Researchers report in the latest issue of Environmental Health Perspectives that young children exposed to higher levels of traffic pollution have a greater incidence of otitis media (middle ear infections) than those exposed to lower levels. The adjusted odds ratios of contracting otitis media associated with modest increases in exposure to the different air pollutants ranged from 1.09 to 1.24, and the risk of ear infections was similar for each of the three pollutants measured in the study.
• The cost to Danish society—both in terms of lost productivity and those leaving the labor market—due to hearing loss in the age group of 50-64 years alone is nearly US$7.6 million annually.
• It is taking close to 3 years for some experienced users of hearing aids to get new digital aids from the NHS in the UK, according to a report from the BBC.
• Older adults with vision loss are more likely to have hearing loss, and the opposite appears true as well, says research reported in the October issue of Archives of Ophthalmology. Among study participants, 178 (9.3%) had visual impairment (worse than 20/40 vision) without contacts or glasses, and 56 (2.9%) had best-corrected visual impairment. In addition, 766 (40%) had hearing impairment, including 599 with mild impairment, 141 with moderate impairment, and 26 with marked impairment. Hearing loss occurred in 116 patients (65.2%) of those who were visually impaired. For each additional line on the eye chart that an individual could not read, his or her odds of having hearing impairment increased by 18% if the reduction was in best-corrected vision or 13% in uncorrected vision.
Want more news? [register]Subscribe to HR's FREE weekly e-newsletter, The HR INSIDER[/register]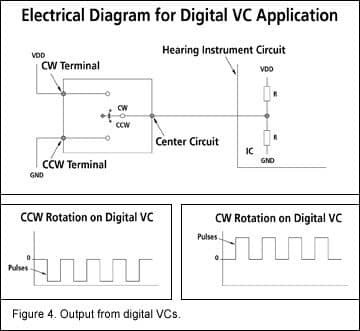 ---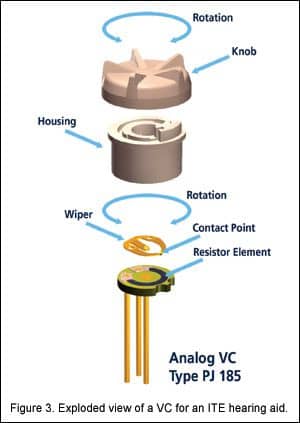 Get Your Weekly Edition of THE INSIDER
Every week The Hearing Review sends out THE INSIDER, a weekly e-newsletter devoted to the top hearing-related news, research, product introductions, fitting topics, and marketing research stories that are influencing your business or practice, as well as the industry at large. Sign up for your free subscription at www.hearingreview.com.