Micro-BTE Sound Generators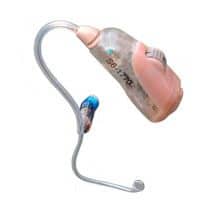 United Hearing Systems, Central Village, Conn, offers digital BTE sound generators and combination devices used in the treatment of tinnitus. Both devices are designed with the receiver in the canal, providing optimum performance while keeping the ear canal open.
A nonprogrammable version of each device is available.
(800) 835-2001
www.unitedhearing.com
---
Super Power-Vac™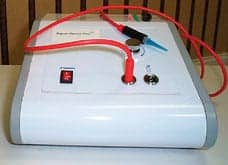 Hearing Technologies International, Pinellas Park, Fla, announces the cost-saving designed Super Power-Vac™ desktop portable hearing aid vacuum with powerful 26 inHG of suction. Features include: adjustable suction control, cleaning tools (included to help remove wax or debris), cone-shaped suction tips to clear the receiver and microphone ports. Placing the hearing aid on the standard suction tube will complete the cleaning by combining suction and vibration. Available in 110V and 230V. Contact your accessory distributor or Hearing Technologies.
(800) 553-6003
e-mail:
---
Amplified Stethoscope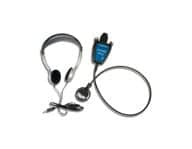 Beyond Hearing Aids Inc, Florence, Ky, a distributor of amplified stethoscopes and accessories, has years of practical experience working with consumers who have all types of hearing loss. The new Cardionics Escope with specialist diaphragm and bells provides superior sound conduction and allows for a variety of accessories that interface the stethoscope to hearing aids. The new version has a sleeker design and better output jack placement.
(800) 838-1649
www.beyondhearingaids.com
---
Wireless Connectivity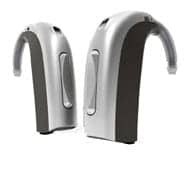 Oticon Inc, Somerset, NJ, introduces Oticon Epoq, a hearing instrument with wireless connectivity at its core, allowing two hearing devices to process as one for more natural stereophonic sound. A proprietary binaural high-speed wireless technology enables a pair of Epoq hearing devices to communicate at data transfer speeds 100 times faster than usual. This real-time connectivity with voices and other sounds in the immediate listening environment provides accurate, stereophonic auditory information synchronized with the user's visual experience. Epoq is the first hearing device powered by Oticon's newly developed wireless digital platform, RISE. The device uses EarStream™ broadband technology, and is available in styles ranging from sleek, multicolored mini-RITEs and BTEs to a full custom product line from CIC to low profile, and in two performance levels: the premium Epoq XW, or Epoq W. The Streamer, an optional accessory for both versions, provides wireless connectivity between the instrument and other electronic devices.
(800) 526-3921
www.oticonusa.com
---
Interacoustics VEMP testing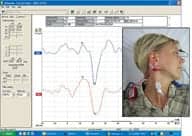 Interacoustics, Eden Pairie, Minn, has released the VEMP test within the EP25 ABR for use on its Eclipse platform. The system can record VEMPs from both sides simultaneously and calculate the VEMP ratio automatically. Effective for patients who have difficulty maintaining a raised head position when supine. The two-channel EP25 allows rapid acquisition of additional waveforms for checking wave reproducibility and is supplied with a database and report-generator. The Eclipse platform can be extended with DPOAE and TEOAE modules for a complete diagnostic instrument. A separate VNG system (VO25) in binocular or monocular versions to complement the EP25 with data stored on the same OtoAccess database is also available.
(800) 947-6334
interacoustics.com
---
Long-Lasting Batteries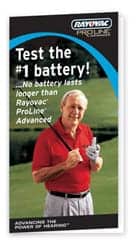 Rayovac, Madison, Wis, offers ProLine Advanced batteries. Rayovac provides a risk-free money back guarantee; if your patients are not completely satisfied, simply return the unused batteries to Rayovac and the company will refund your money. The company invites you to test these long-lasting batteries for yourself. For more information and to order a supply of Rayovac's new "Test the Best" brochures, contact…
(800) 356-7422 (USA)
(800) 387-3529 (Canada)
www.rayovac.com