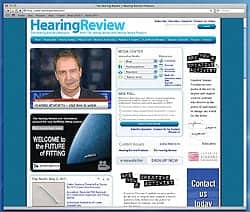 TOP NEWS and HEADLINES
Hearing Aid Tax Credit Reintroduced by Reps Latham and McCarthy
Audiologist Ranked as #1 Least Stressful Job
Researchers to Study Effectiveness of Hearing Aids at Different Price Points
Researchers Say They Have Found a Cause for Tinnitus That May Lead to Drug Treatment
Hansaton's First Rechargeable RIC
Cotton Swabs a Threat to Eardrums, But 97% of Cases Heal Naturally
audifon USA Introduces "via" Wireless CROS/BiCROS System
University of Iowa Conference on Management of the Tinnitus Patient
Sonic Innovations Introduces New microCIC Hearing Aid
Eight Hearing Industry Veterans Launch New Blog
NIDCD Research: Are Tinnitus and Depression Linked to the Limbic System?
Hearing Aid Tax Credit reintroduced in the Senate. Senators Tom Harkin (D-Iowa) and Olympia Snowe (R-Me) have reintroduced the bipartisan Hearing Aid Tax Credit (S 905) with eight original co-sponsors. The bill is unchanged from legislation in the 111th Congress that attracted a total of 10 co-sponsors by the end of the session. As reported in April by The Hearing Review, Reps Tom Latham (R-Iowa) and Carolyn McCarthy (D-NY) have already reintroduced HR 1479 with the support of 36 Representatives.

The Hearing Aid Tax Credit would provide assistance to many of the 34 million people who need hearing aids to treat their hearing loss. Medicare expressly excludes coverage of hearing aids, as do most private insurance policies, and as a result, cost is cited as a prohibitive factor by two-thirds of the people who do not treat their hearing loss, according to the Hearing Industries Association (HIA).

If enacted, S 905 would provide a $500 tax credit per hearing aid to people of all ages, which differs from the House bill that would cover children and people age 55 and older. That would be a critical assist since more than 60% of all hearing aid purchases involve no third-party payment of any kind, and only 25% of people who could benefit from hearing aids actually use them, according to MarkeTrak VIII (see October 2009 HR).

"Given that hearing aids can help 95% of people with hearing loss, it is tragic that the lack of financial assistance continues to create a significant barrier to access for millions of Americans," said HIA Chairman Todd Murray. S 905 is actively supported by virtually every national hearing-related professional and consumer-advocacy organization in the United States. For more information and to let your members of Congress know you support the bill, visit www.hearingaidtaxcredit.org.

Robyn Cox and colleagues to study effectiveness of premium vs basic hearing aids. University of Memphis researchers have been awarded a grant from the National Institute of Health (NIH) to perform a 5-year study that will compare the effectiveness of premium and basic hearing aids for adults.

"We want to know more about when it is worthwhile to spend what is needed to obtain hearing aids that are technologically advanced, versus when that level of technology is not really needed by a particular individual," says Robyn Cox, PhD, a well-known audiologist at the University of Memphis who will lead the research. "Practitioners and patients really want to know this, but there is very little independent research they can refer to."

Cox said she will recruit people from throughout the community who will use hearing aids in the school's laboratory, as well as in their daily lives. She and her colleagues will measure the users' performance with different hearing aids, and they will seek the users' opinions of the devices they use.

"In the end," says Cox, "we hope to be able to offer guidelines to hearing-impaired adults, and to practitioners who fit hearing aids, to help them choose the best technology for each individual."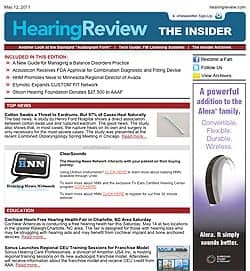 Get Your Weekly Edition of THE INSIDER
Every week The Hearing Review sends out THE INSIDER, a weekly FREE e-newsletter devoted to the top hearing-related news, research, product introductions, fitting topics, and marketing research stories that are influencing your business or practice, as well as the industry at large. [register]Sign up for your free subscription[/register].