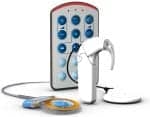 Med-EL Launches MAESTRO Cochlear System With Small Titanium Implant
The MED-EL Corporation, Durham, NC, has launched the MAESTRO™ Cochlear Implant (CI) System and the MED-EL CONCERT, reportedly the world's smallest, lightest, and thinnest titanium cochlear implant. The MAESTRO system encompasses enhancements to the OPUS 2 audio processor, including a new D Coil with battery saving features. It also includes MED-EL's latest software, version 4.0, which includes 16 years of software updates. CONCERT is reported to be 25% thinner than the industry's smallest CI and it is optimized for minimally invasive surgical techniques. The unit's small dimensions make it suitable for both children and adults.
www.medel.com/us
(888) 633-3524
---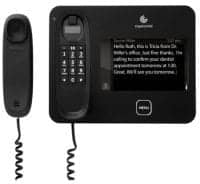 New CaptionCall Service From Sorenson Communications
Sorenson Communications, Salt Lake City, has announced the national launch of CaptionCall®, a new captioned calling service and telephone for people with hearing loss. The company uses voice recognition technology and a transcription service to display written captions of what callers say on a proprietary telephone's large, easy-to-read screen. While the service is free, consumers do have to pay the initial cost for the CaptionCall phone and must have a high-speed Internet connection, a standard home phone line, and an ordinary home electrical outlet.
www.captioncall.com
(877) 557-2227
---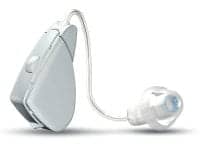 ReSound Introduces Alera TS for Tinnitus
GN ReSound, Bloomington, Minn, has introduced the Alera TS™, which combines an advanced hearing aid with a tinnitus sound generator (TSG). Alera TS also provides flexibility for individualized sound therapy. Hearing professionals can customize the device to address the personalized needs of each tinnitus sufferer. The Alera TS is being introduced at a time when tinnitus is the most prevalent physical disability reported by military service members and veterans. ReSound stated in its press release that 83% of Veterans Administration audiologists reported a significant or satisfactory improvement in their patients' tinnitus symptoms after activating the TSG feature.
www.gnresound.com
(800) 248-4327
---
Clark-MXM Receives NIH SBIR Funding for New Cochlear Electrode Array

Clark-MXR Inc, Dexter, Mich, has been awarded a Small Business Innovation Research (SBIR) Phase II contract from the National Institutes of Health (NIH) to further develop the tools, facilities, and protocols needed to produce a new cochlear implant multielectrode array that uses known biocompatible materials. The company has already completed a successful Phase I program and says that it will now use its proprietary direct-write micromachining technology to produce a multielectrode array that is functionally similar to those in clinical use today. The array is designed to eliminate failures caused by embrittlement, as well as enable higher functionality at lower cost.
www.cmxr.com
(734) 426-2803
---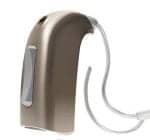 Oticon Introduces Entry Level Oticon Get BTEs
Oticon, Somerset, NJ, has introduced Oticon Get, a new entry-level standard and power BTE line that offers cost-conscious consumers speech intelligibility technology with open-ear acoustics and directionality, plus comfort in noisy environments. Built on Oticon's RISE processing platform, Get is the company's most affordable BTE model line. Get introduces modulation-based noise reduction and several manual directionalities: Surround, Split, and Full Directionality. The product is positioned as an entry level product line that includes standard and power BTEs in contemporary designs, as well as protection by a water-repellent nano-coating for added durability.
www.oticonusa.com
(800) 526-3921
---

Sonic Alert Offers Cordless Phone For T-Coil Hearing Aids
Sonic Alert, Troy, Mich, has announced the availability of the Geemarc Amplidect 350 (AD350) amplified cordless telephone, developed specifically for use with hearing aid telecoils. Featuring TrueSound™ technology, which guarantees amplification capability up to 40 dB and adjustable receiving tone control ±10 dB, the AD350 reportedly delivers excellent sound quality and clarity based on new proprietary DECT 6.0 telecoil antenna technology. The AD350 includes a simple one-key menu and extralarge font display. It comes with caller ID and 50-number phone book memory, as well as incorporates an alarm clock that vibrates and emits a strobe light alert.
www.sonicalert.com
(248) 577-5400