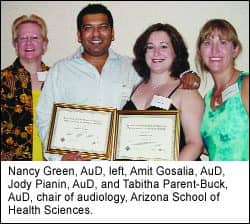 High-Power UV LED Gun
Lightning Enterprises, Limington, Me, announces the LED-100, a UV curing system powered by an advanced light emitting diode (LED) with an output of 1 W/cm2. The compact, hand-held unit operates from a lithium ion battery and is completely portable. Its microprocessor provides accurate control of timing functions and an LCD display shows operational status. Its user-friendly advanced design is an excellent approach to UV curing for hearing aid repair and manufacturing.
(877) 546-1797; www.lightningenterprises.com.
---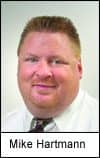 Multi-Channel Hearing Systems
Hansaton Hearing Systems, Tampa, Fla, presents Soundmanager, now available in two product levels, Soundmanager VC and Soundmanager Exclusive. Both Soundmanagers feature the award-winning housing design that measures barely 1 inch in length, as well as noise suppression, speech detection, and phase cancellation feedback management. Each can be fit with an open mini-tube or conventional earmold. Soundmanager VC offers 4-channel signal processing and is the only hearing instrument in its class with manual volume control. Soundmanager Exclusive offers 8-channel signal processing, dual adaptive directional microphones, wind noise reduction, situation management, and mobile noise reduction.
(866) 449-9757; www.hansatonusa.com.
---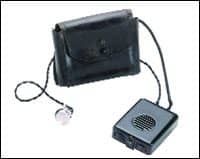 New Receivers
Sonion, Minnetonka, Minn, designed the new 3300 series receiver to meet the high demand of providing maximum SPL output with premium performance. The balanced twin motor design greatly reduces unwanted mechanical vibration without sacrificing acoustic bandwidth. The 3300 series receiver will offer customers new opportunities for instruments to have increased SPL output and gain, while reducing the annoyance of feedback.
(952) 543-8300; www.sonion.com.
---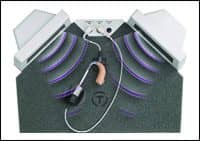 Product Line Addition
Magnatone, Casselberry, Fla, unveils the Monet Shadow™. The Shadow Open Ear Instrument is the ultimate addition to the Monet product line. The Shadow's seamless unibody design combines adaptive feedback, speech enhancement, and noise reduction circuitry in a multi-memory instrument that is compatible with ReSoundAIR™ tubing.
(800) 789-6543; www.audiology.com ; www.magnatone.com.
---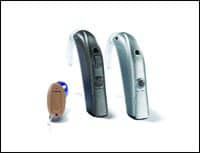 Video Otoscope
MedRx Inc, Largo, Fla, offers a new video otoscope. This user-friendly system is extremely well balanced and lightweight. Features include a miniature color video camera and a deluxe probe that has an aluminum body and stainless steel conical tip that tapers down to 3 mm.
(888) 392-1234; www.medrx-usa.com.
---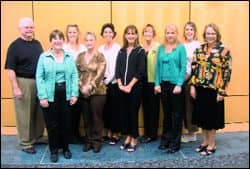 Hearing Instrument Family
Siemens Hearing Instruments, Piscataway, NJ, offers the CENTRA family of hearing instruments, designed using wearer-focused engineering. Breakthrough technologies available with all CENTRA instruments include SoundSmoothing™, DataLearning™, and e2e wireless™. CENTRA's extensive flexibility provides fitting ease and consumer usability. The CENTRA family has a full range of custom and BTE models, including power instruments and open ear BTEs.
(800) 766-4500; www.usa.siemens.com/hearing.
---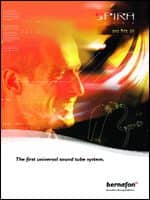 Bluetooth Cell Phone Headset
Beyond Hearing Aids Inc, Florence, Ky, introduces the Blue Freedom Bluetooth® cell phone headset. The Blue Freedom bypasses the telecoil and uses direct audio input into the hearing aid, eliminating potential interference and placing the microphone closer to the mouth by clipping it on the collar or lapel. Features include compatibility with any Bluetooth phone, 250 standby hours, 6 hours talk time, Bluetooth v1.2 compliant, Class 2 device, and one button to answer, end, and redial calls.
(800) 838-1649; www.beyondhearingaids.com.
---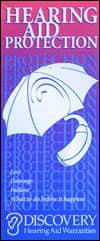 2-Channel Infrared Listening System
Williams Sound Corp, Eden Prairie, Minn, introduces the WIR TX90 infrared listening system—ideal for providing hearing assistance for participants in classrooms, auditoriums, meeting rooms, businesses, and other large room facilities. The TX90 connects directly to the existing audio system of a facility and transmits a wireless audio signal throughout the seating area (up to 28,000 square feet in single channel mode). Listeners wear infrared receivers equipped with headsets to pick up the transmitted audio, allowing them to listen to the program at their comfort level. The WIR TX90 features a built-in application preset control, allowing the installer to quickly and easily set up the unit for the most common audio applications: voice, music, or hearing assistance. The WIR TX90 configures itself to the appropriate setting—taking the guesswork out of complex audio installation.
(800) 328-6190; www.williamssound.com.
---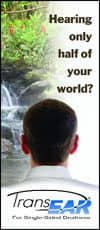 2-Part Hearing DVD
Rexton Inc, Minneapolis, introduces the two-part Guide to Better Hearing DVD. This DVD series provides valuable information in a fresh, electronic format. Part I focuses on important prepurchase issues. Topics include how we hear, hearing loss, how hearing instruments function, and much more. Following instrument fitting, send customers home with Part II, a helpful guide to instrument use and care, adjustment strategies, and communication tips.
(800) 876-1141; www.rexton.com.
---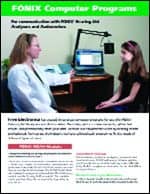 Hearing Instrument Insurance
ESCO, Minneapolis, of­fers insurance products that protect hearing instruments after the initial manufacturer's warranty expires. The Reminder Care program notifies patients just before their warranties run out, giving them the opportunity to purchase seamless coverage through ESCO. The company has two programs: Protection Plus covers aids for loss and damage, and the Platinum Plan includes loss, damage, and normal repairs. The Practitioner Services Department works with practitioners to tailor ESCO's programs to fit the needs of their office; even the applications are customized. The claims department has fast turnaround time, so patients have less downtime while waiting for an authorization. And ESCO's knowledgeable, friendly customer service staff can answer any questions practitioners or patients have.
(800) 992-3726; www.earserv.com.
---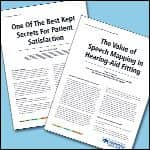 Clinical Audiometer
Interacoustics, Eden Prairie, Minn, offers the Equinox, a true two-channel clinical audiometer. The PC-based system includes such features as high frequency, word lists as wave files, built-in transducer jacks, and the ability to overlay previous sessions on the current audiogram. Flexible reporting options include customized reports and a written report template on the printout. It connects from the hardware to a PC with just one cable to the USB. A better connection means fewer errors, and less time spent readjusting equipment.
(800) 947-6334; www.interacoustics-us.com.
---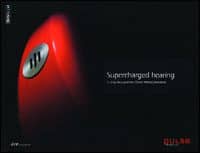 Hearing Aid Cleaner
Oaktree Products Inc, St Louis, presents the Acu-Life Hearing Aid Cleaner, a five-in-one tool system that contains the five tools needed for fast, easy, and effective hearing instrument cleaning and maintenance. The kit comes with a wax removal brush, wax removal pick, battery replacement magnet, tube and vent cleaner, and battery door opener. The five tools are built into a lightweight comfortable handle. The Acu-Life will work with all hearing instruments.
(800) 347-1960; www.oaktreeproducts.com.
---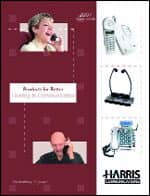 Thin-Tube Digital Hearing Instrument
SeboTek Hearing Systems, Tulsa, Okla, has launched its newest hearing instrument, the PAC Voice-Q 721. A premium-level device, the Voice-Q 721 leads a multiple-model lineup of thin-tube digital hearing instruments by SeboTek designed to eliminate the traditional challenges associated with most other hearing instruments, and focus on what matters most to the end user: superior sound quality, comfort, and cosmetic appeal. At the heart of Voice-Q 721 is an advanced digital sound processor capable of processing a massive 42 million instructions per second, compared to only 3 to 4 million in most other premium digital hearing instruments. Among the premium features are: IntelliSound™ 128-channel adaptive noise reduction, AFX™ adaptive feedback eliminator, and ultra-wideband dual directionality, as well as multi-channel compression, 16-frequency shaping controls (including an 8-band graphic equalizer), programmable power on delay, four customizable memories, and large dynamic range (input 95 dB; output 83 dB).
(800) 388-9041; www.sebotek.com.
---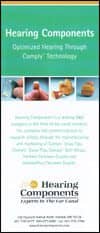 Instant Earmold
Warner Tech-care Products, Min­neapolis, introduces its new direct fit Instant Earmold Material. The new gun-dispensed silicone is ideal for temporary or demo molds. You no longer need to be satisfied with cumbersome stock molds. After it is dispensed into the ear canal, the material will set up in 5 to 7 minutes. Instant Earmold provides your practice with a custom mold that you can make, tube, and vent in your office while your customer waits. Instant Earmold Material is clear, very high strength, and thixotropic with a 45-shore value. Instant Earmold is available by the individual cartridge. Warner Tech-care has Instant Earmold and dozens of new products in its new catalog.
(800) 328-4757; www.warnertechcare.com.
---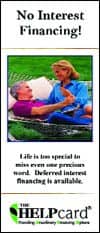 Digital Hearing Instrument Line
Spectrum Hearing Systems, Cornelius, NC, offers the Vertex® line of high-performance, feature-rich digital custom and BTE hearing instruments. Vertex provides high-fidelity audio processing with wide bandwidth, full dynamic range, and long battery life. Vertex is available in 2-, 4-, and 12-band configurations, and is program­med utilizing Spectrum's easy to use fitting software. Vertex may be further personalized with such options as external volume controls, multi-memory buttons, manual or automatic telecoils, directional microphones, and indicator tones.
(866) 275-2098; www.spectrumhearing.com.
---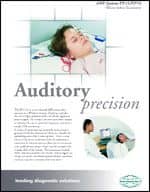 Portable Telephone Amplifier
ELT Group™, Nashville, Tenn, introduces the PT-tools™ model TA-1 strap-on telephone amplifier. PT-tools TA-1 meets the basic needs for an acoustically coupled portable telephone amplifier for hard-of-hearing travelers by providing acoustic boost of up to 25 dB, while also adding a feature unique to ELT designs: a "dummy" or pseudo-stereo 3.5 mm output jack to accommodate direct connection to compact headphones and a variety of hearing aid and cochlear implant couplings. Features: 25 dB acoustic boost; soft rubber acoustic coupler; 3.5 mm "dummy" or pseudo-stereo output jack for neck loops, DAI, Silhouettes, stereo headphones, earbuds, CI implant patch cables, and other output couplings; woven elastic retaining strap; LED power status indicator; locking battery compartment; 2x AAA alkaline battery power (included); neoprene soft zipper carrying case included; 1-year warranty.
(561) 655-8361 V/TTY; www.eltgroup.com.
---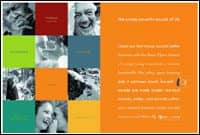 RITE Hearing Device
Oticon Inc, Somerset, NJ, introduces Oticon Delta, designed to change the perception of hearing aids among the 50-plus generation. Oticon Delta's triangular design features, sleek lines, colors, and brushed metallic surface appear to have more in common with high-tech communication devices or fashion accessories than traditional hearing aids. The receiver is placed into the ear canal at the end of a thin, transparent sound wire, which has created a new category of hearing solutions, RITE (Receiver In The Ear). Powered by artificial intelligence, the device features a dual-mode directional microphone system that works with the TriState Noise Management system to provide the best voice-over-noise ratio. Delta's speaker, connected to the amplifier by an ultrathin, transparent tube, is placed in the ear canal to ensure a flat natural frequency response and unmatched performance and comfort. The open fitting delivers the amplified signal with a clear sound quality and without tube resonance.
(800) 526-3921; www.my-delta.com.
---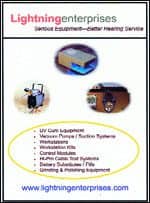 Implant Power Batteries
ZeniPower, Zhuhai, China, presents a new generation of Implant Power batteries, with 30%-plus improvements that can power cochlear BTE speech processors for 3 to 6 days. Comparison tests show a longer life than leading brands at 30 mA discharge. The strictly controlled manufacturing process guarantees high reliability and consistency. Free samples are available.
(814) 825-8398; www.zenipower.com.
---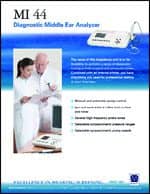 Central Auditory Tests Demo CD
AUDiTEC, St Louis, yielding to the requests of several professors of audiology, introduces a new compact disc for teachers of students in audiology. It is a demonstration of all of the central auditory tests in AUDiTEC's catalog. The disc contains monaural and dichotic tests of central auditory deficits. Its duration is under 25 minutes.
(800) 669-9065; www.auditec.com.
---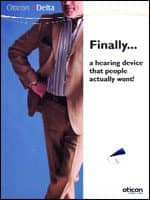 Software Upgrade
Audioscan, Dorchester, On­tario, Canada, announces the release of software 2.8 for the Verifit and the RM500SL. Audioscan's new Sensory Loss Simulator is the first cochlear hearing loss simulator available in a real-ear/hearing aid analyzer. Based on the latest research, DSL® 5 now provides multiple level speech targets for adults and children, and accepts ABR and bone conduction thresholds. This new version of DSL in Speechmap® extends the benefits of the best science to the full range of hearing instrument fittings. The new open fit protocol takes care of the technical details, making it easy to accurately determine the audibility benefit of open fittings. No special equipment or couplers are required. These software updates are offered to Verifit and SL customers at no charge. Software 2.8 on CD is automatically shipped to all owners of Audioscan Verifit and RM500SL. It also may be downloaded from Audioscan's Web site.
(800) 265-2093; www.audioscan.com.
---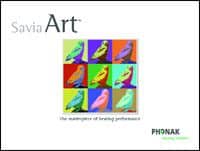 Environmental Sounds DVD
Pehratek Products, Chaska, Minn, offers a new method for testing and fitting hearing aids with the Environmental Sound Simulator DVD, which features high-quality multimedia recordings of typical listening environments such as groups, restaurants, churches and synagogues, television, automobile, outdoor traffic, and other background noise scenes to realistically recreate settings that hearing aid wearers have difficulty hearing. This DVD can be played on any DVD-equipped computer or stand-alone DVD player. It is a stand-alone program (not part of any manufacturer's fitting software) that runs on the desktop or alongside NOAH-based programs to evaluate and maximize hearing aid performance and patient satisfaction across models and styles of hearing instruments using the same test stimuli. Use the ESS DVD to assess current hearing aid performance, optimize user preferences, create realistic expectations, and demonstrate noise reduction, directional microphones, or multiple program settings.
(866) 470-3532; www.pehratek.com.
---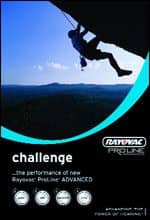 Personalized Batteries
iCellTech, Seoul, Korea, offers a private label service direct from the manufacturer. The company guarantees to ship the private label batteries within 3 working days of the order. Free delivery via door-to-door courier is available.
Fax: 011-82-2-6735-6965; [email protected]; www.icelltech.com.
---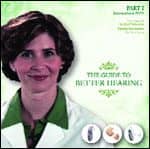 Wax Protection System
Rexton Inc, Plymouth, Minn, has released C-Guard, its latest advancement in wax protection, available on all Calibra premier digital custom instruments. C-Guard effectively seals the receiver with a membrane barrier that protects against cerumen and moisture. This low-maintenance technology works without affecting the hearing instrument response curve. It is available on all custom instrument styles, from CIC to full shell, and is fit during initial production. A replacement kit with removal/replacement tool and additional guards is available for customer use. For best results, C-Guard should be changed every 3 months. A specially designed tool is supplied for removing and inserting the guard.
(800) 876-1141; www.rexton-online.com.
---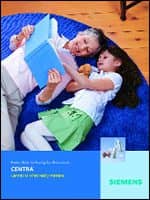 Hearing Protection
Perfect Seal Lab­oratories, Wichita, Kan, offers many styles of hearing protection. No matter what your client's needs, Perfect Seal can accommodate them. From the electronic series (shown) to solid plugs, Perfect Seal can provide solutions for many specific industrial applications.
(800) 311-9810; www.perfect-seal.com.
---
Dual-Channel DSP Processing
Lisound Hearing Aid Co Ltd, Fuzhou, China, offers the Miracle Two, which features dual-channel full DSP processing, three programmable memories, two-channel WDRC processing, up to 115 dB with no distortion, a linear amplifier, AGC-O with variable threshold, and telecoil option. Miracle Two also has TILL/PILL processing, autopower on delay, and a low battery indicator. It is external VC optional and offers high-fidelity auto codec.
011-86-591-83519006; www.lisound.org.
---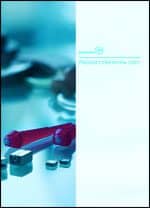 Micro PC-Based Audiometer
MedRx Inc, Largo, Fla, presents the new advanced AVANT A2D two-channel audiometer, the third instrument in the company's new generation of micro PC-based instrumentation. The AVANT A2D utilizes innovative sound-processing and sound-generating technology and is only 4x4x1 inches. This powerful audiometer allows fast and accurate air, bone, and speech testing and offers an intuitive user interface for data collection, patient monitoring, and counseling. The A2D offers a choice of either the TDH 39 headset or the insert phones and comes standard with bone oscillator, patient response switch, talk-back microphone, operator mic/monitor headset, and speaker inputs. The AVANT A2D connects through a simple USB connection to the computer and does not require any external power supply. The audiometer is NOAH™, System 3, and TIMS™-compatible.
(888) 392-1234; www.medrx-usa.com.
---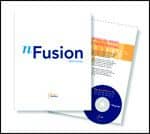 Humorous Book on Hearing Loss
Harris Communications, Eden Prairie, Minn, offers "Do You Hear Me?" a collection of humor—cartoons, jokes, and short stories—created to ease the tensions and frustrations of hearing loss with the main goal of encouraging people with a hearing loss to do something about it. Hearing loss resources are located in the back of the book. Use this book to market to patients. Stamp your name on the inside cover as a local resource for hearing loss help. Hand it out to potential new patients. Discounts are available for multiple copies.
(800) 582-8569; www.harriscomm.com.
---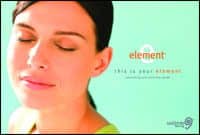 Consumer Vacuum
jodi-vac LLC, Portland, Ore, offers jodi®, the first hearing aid vacuum for consumers. The 12-volt DC portable unit weighs less than 2 pounds, and is 3 x 4 inches. A filtered syringe assembly is replaceable, enabling ease of maintenance. Also, the syringe has a flow indicator built in, showing when the needle is plugged with debris. A toothbrush is included to clear debris blockages from the needle. A reamer is also included to keep in the needle between uses. The unit is effective with all hearing aids.
(866) 856-5634; www.jodivac.com.
---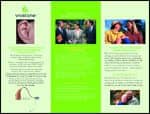 New Catalog Edition
Warner Tech-care Products, Minneapolis, introduces its new 6th edition catalog. The recently released catalog contains 148 pages of hearing-related products, with more than 100 new inventory items stocked in the Warner warehouse. There are several reasons why the Warner 6th edition catalog is easy to use: First, the catalog features an expanded index, making it easy to locate what you are looking for; second, Warner is more than just a brief list of inventory items—each hearing product has a complete description and a picture allowing you to make an informed decision regarding your purchase. The catalog will become a resource for problem solving.
(800) 328-4757; www.warnertechcare.com.
---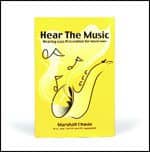 Custom Earplugs, Earmolds
Hocks Hearing Healthcare Products, Portland, Ore, manufactures a wide variety of earplugs and custom earmolds for swimming, sleeping, and hearing protection, including the Hocks Noise Braker® and Pikaso Plugs.
(800) 654-6257; www.hocksproducts.com; www.noisebrakers.com.
---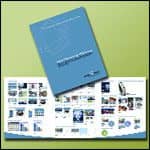 Bench Top Polishing Unit
Kingwood Industrial Pro­ducts Inc, Hacketts­town, NJ, offers a new Multifunction Bench Top Polishing Unit that provides customers with a clean, easy way to do grinding and polishing in the office. The unit is designed as a self-contained workstation with an adjustable shield to protect the technician from flying debris. The dust collectors remove smaller particles from the air, eliminating dust and odor from the work area. The unit comes complete with a grinder and polisher, twin dust collectors with replaceable filters, and two dust hoods with removable trays for easy cleanup. The cabinet is equipped with a shelf armrest for comfortable, sustained operation. This unit will ease grinding and polishing in small laboratories and offices, as well as larger manufacturing plants.
(908) 852-8655; www.kingwoodindustrial.com.
---

Custom Headset
Westone Laboratories Inc, Colorado Springs, Colo, offers the custom CR-1 headset for active individuals who love music and want to upgrade from stock stereo earbuds. Perfect for travel, exercise, or motor sports (not recommended for on-road use), the CR-1 is driven by a set of high-quality drivers in a pair of full-shell, clear, custom earpieces. The custom fit and soft vinyl material assure listening comfort and reduced external noise for lower ear-level volume. Each headset comes with a 50-inch hardwired black cable with a 3.5 mm stereo plug to fit virtually any CD, MP3 player, or portable sound system.
(800) 525-5071; www.westone.com.
---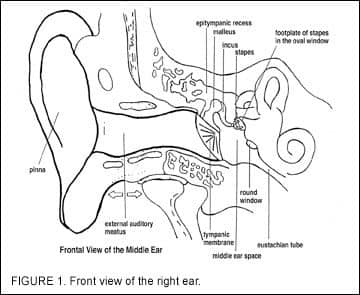 New Hearing Instrument Series
Hansaton Hearing Systems, Tampa, Fla, releases Relaxx, its new series of mid-range hearing instruments. Relaxx is available in all ITE models, while the BTE can be fit with a conventional earmold or open mini-tube. Relaxx Pro has adaptive directional microphones, 8-channel signal processing, noise reduction, speech detection, and phase cancellation feedback management. Relaxx Exclusive offers all of the features of Relaxx Pro, plus 12-channel signal processing, wind noise reduction, and 4D noise canceller.
(866) 449-9757; www.hansatonusa.com.
---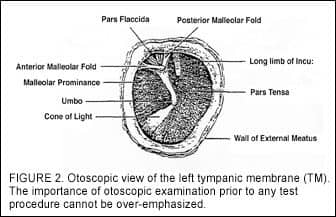 Battery Drain, Voltage Meter
Lightning Enterprises, Liming­ton, Me, has released the BDM-2 battery drain and voltage meter. BDM-2 supplies working voltage to a hearing aid, while accurately measuring and displaying battery drain. BDM-2 can also measure DC voltage with a supplied voltage probe, and connects to the hearing aid battery compartment using a standard battery probe. BDM-2 can be used for testing, quality assurance, troubleshooting, or any situation where hearing aid battery drain or measured voltage needs to be displayed. Available in 120 V/60 and 230 V/50 versions.
(877) 546-1797; www.lightningenterprises.com.
---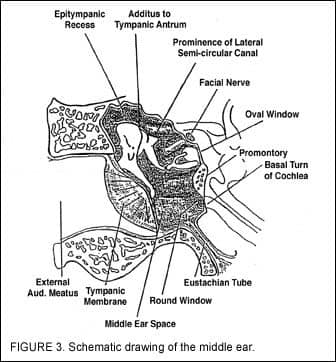 Custom Hearing Instrument Family
Audina® Hearing Instru­ments Inc, Longwood, Fla, introduces INTUITION® 4, featuring state-of-the-art technology that results in a crisp, digital sound without the distortion associated with previous generations of hearing instruments. This instrument addresses a wide range of hearing loss, including severe losses, without the annoyance and fatigue created by background noise. Expanded fitting range is available with the CIC style, fitting up to an 80 dB loss. Advanced Adaptive Feedback Cancellation that is more resistant to entrainment and will not distort music or other multi-tonal inputs. Works on all frequencies simultaneously and features up to 22 dB added stable gain. Layered Noise Reduction reduces the annoyance and fatigue of background noise while giving clarity and low distortion to speech input. 12-Band Gain Adjustment for precise target matching, low and high frequency shaping, and peak shifting. Powerful Dynamic Contrast Detection™ Compression—three-mode adaptive time constants to optimize AGC performance in critical environments without distortion.
(800) 223-7700; www.audina.net.
---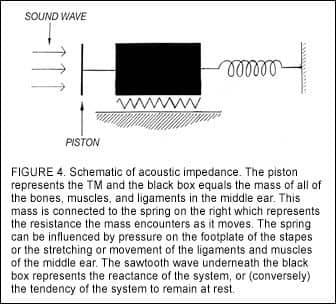 Caller-ID Capable Cordless Amplified Phone
Potomac Technology, Rockville, Md, offers the C440 Cordless Amplified Phone with Caller ID. The C440 cordless phone features Clarity® Power technology, making conversations louder, clearer, and easier to understand. Caller ID-capable with 50-number memory, it includes a bright visual ringer in the base and handset to alert users to calls. Its 2.4 GHz technology allows greatest freedom of movement.
(800) 433-2838; www.potomactech.com.
---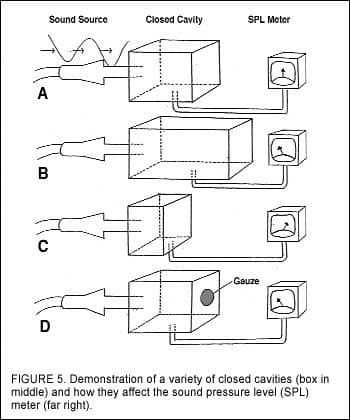 Impression Material
Precision Laboratories, Altamonte Springs, Fla, offers Blue Ultra ear impression silicone cartridges. This thixo­tropic formula has a low viscosity that resists slumping and distributes the material evenly. Pressure-free delivery eliminates distortion from stretching of the ear. Blue Ultra responds to the increasing need for high-quality ear impressions, a perfect fit for today's high-tech hearing aids.
(800) 327-4792; www.precisionweb.com.
---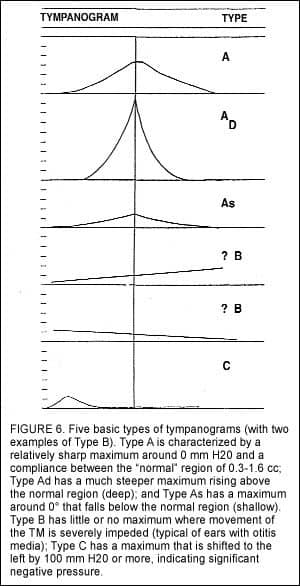 Wireless VRA/COR System
Pehratek Pro­ducts, Chaska, Minn, features the XM-1000 Wireless Reinforcer VRA/COR system, a versatile and creative pediatric testing system. This unique visual reinforcer testing system offers multiple stimulus options to attract and maintain a child's attention throughout the testing period—all via a wireless handheld remote control. The XM-1000 can be operated inside and outside the booth to aid in the testing style. Complete control over the animation/motion, figure lighting, and light-bar lighting patterns can all be quickly adjusted from the wireless handheld remote control up to 50 feet away. The XM-1000 VRA/COR system comes complete with two Reinforcer plexiglass boxes (triangular-shaped to fit into the corners of the sound room above the sound field speakers), low-voltage power pack, and handheld wireless remote control. Optional centering box, mounting brackets, or CENTER-FOCUS hidden camera built in the centering box for monitoring of the child's attention outside the booth.
(866) 470-3532; www.pehratek.com.
---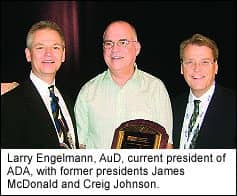 Fitting Software
SeboTek Hearing Systems, Tulsa, Okla, introduces In­Focus™ Lifestyles™, a software feature designed to make fitting fast and efficient for practitioners and patients, while providing a same-session fitting custom-designed for each patient's individual hearing loss and lifestyle. InFocus Lifestyles is available as part of SeboTek's Pro-VES™ 4.7 software, and can be used to program any SeboTek hearing instrument, including its newest premium-level device, the Voice-Q 721. InFocus Lifestyles provides hearing care professionals with single-click access to sophisticated algorithms for 17 environments. Depending on the level of device chosen, practitioners can then program up to four memories to match the individual lifestyle and needs of each patient. SeboTek's latest software release also includes additional features such as Auto Relate, enhanced copy/balance functionality, and adaptive feature controls. Pro-VES 4.7 with InFocus Lifestyles is NOAH 2.0 and 3.0 compatible.
(800) 388-9041; www.sebotek.com.
---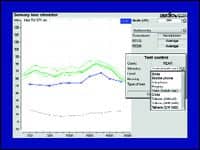 Receiver Series
Sonion, Minnetonka, Minn, developed the 3100 series receiver to be in a class by itself. The new size of the receiver, along with its performance advantages, has created new hearing instrument possibilities. The 3100 series contains the performance of other receivers twice its size, which allows for higher SPL output ITE hearing instruments. The size allows for slimmer-design BTE instruments without sacrificing SPL output.
(952) 543-8300; www.sonion.com.
---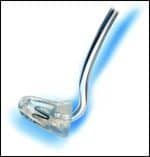 Warranty Coverage
Starkey Laboratories Inc, Eden Prairie, Minn, has expanded its warranty coverage into one comprehensive program de­signed for a variety of patients' needs. Coverage is available in four programs: Worry Free Deluxe Loss, Damage, and Repair Warranty Protection; Worry Free Loss and Damage Warranty Protection; Worry Free Repair Warranty Protection; and Worry Free Extended Warranty Protection. The new warranty plan gives hearing professionals the opportunity to set their own pricing based on their individual services and policies.
(800) 328-8602; www.starkey.com.
---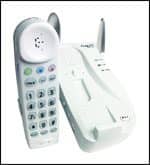 Wireless Solution
Oaktree Products Inc, St Louis, has been selected by Etymotic Research Inc as the master distributor of the new Companion Mics™, a 3 + 1 wireless system that directs the speech of up to three talkers to a single listener. Speech may be routed to the individual's ears via high-fidelity, noise-isolating earphones or interfaced with a hearing instrument or cochlear implant with a neckloop or induction earhook. Companion Mics is a viable solution for those individuals who need to hear speech from multiple individuals in unfavorable listening situations.
(800) 347-1960; www.oaktreeproducts.com.
---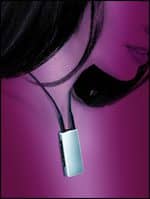 Expanded Open-Caption Service
InSight Cinema, Santa Monica, Calif, is the primary resource to access information and locate captioned screening engagements in local areas. It recently expanded services to include all captioned screenings throughout the United States. Now hearing-impaired patients do not have to miss out on the ex­perience of enjoying a film on the big screen.
(310) 452-8700; www.insightcinema.org.
---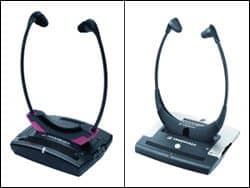 Assistive Devices Catalog
Harris Communications, Eden Prairie, Minn, presents the new 2007 Harris Communications 80-page equipment catalog. It is filled with all the latest assistive devices for hearing loss, including products from major manufacturers such as Clarity, Williams Sound, Sonic Alert, and Silent Call. Individual and multiple copies are available. Dealer inquiries are welcome.
(800) 582-8569; www.harriscomm.com.
---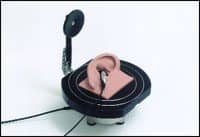 Expanded Infrared Devices Line
Westone Laboratories Inc, Colorado Springs, Colo, offers a television listening option for virtually everyone. The TV EARS line of wireless infrared devices, also great for listening to music, has recently expanded. In addition to the TV EARS Professional, Westone offers the new TV EARS Home Theatre and TV EARS 2.3 MHz systems, as well as the TV EARS Original. The Home Theatre system offers all the standard features of the TV EARS Pro, along with expanded transmitter coverage for larger rooms, and includes two headsets and a separate "near seating" charger. The TV EARS 2.3 MHz system is perfect for mild to moderate hearing losses.
(800) 582-4771; www.westone.com.
---

Lighted Curette
Warner Tech-care Products, Minneapolis, introduces the Lighted Ear Curette with Magnification Lens by Bionix. The lighted curette features a bright white light that is projected to the tip of the curette, illuminating even the most difficult to see ear canals. The disposable system features a magnification lens that attaches to the curette, making cerumen removal an easier process. Each kit comes with 50 disposable curettes, one light source, and one magnification lens. Packaged with various tip types for all of your cerumen removal procedures.
(800) 328-4757; www.warnertechcare.com.
---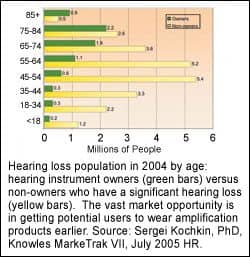 Patient Financing Brochure
The HELPcard, Springdale, Ark, introduces a new patient brochure to help clients see the benefits of financing with no-interest or low-interest payments. The brochure reinforces how attainable it is to hear well when easy-to-budget payments are available As always, The HELPcard has no enrollment fee, instant approvals, and an account manager trained to answer all financing questions.
(800) 945-4357, ext 316; www.helpcard.com.
---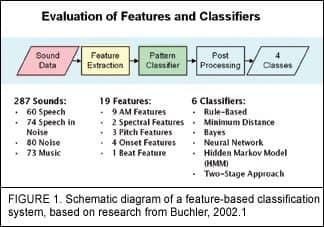 Credit Card
Starkey Laboratories Inc, Eden Prairie, Minn, has introduced a consumer financing program exclusively for patients' hearing needs—Sound­Choice. In conjunction with GE Con­sumer Finance, Sound­Choice pro­vides affordable monthly payments with low rates, flexible terms, and easy approval. Provider benefits include increased revenues and additional customer contact. Funding for all transactions occurs within 3 business days, and low processing rates guarantee the practice receives the majority of the sale. Monthly statement messages enable direct contact with patients on a regular basis.
(800) 328-8603; www.starkey.com.
---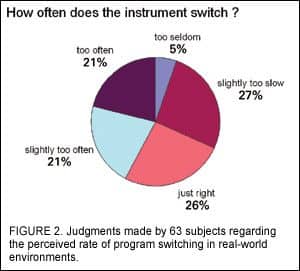 Electronic Hearing Aid Dryer
Hansaton Hearing Systems, Tampa, Fla, introduces its new, improved electronic Drybox. Moisture and ear wax play a large part in hearing aid malfunctions and returns. With Drybox, there is no longer a need for chemicals or an outside heating source (microwave, oven, etc). Simply place the hearing instruments into the Drybox, and intelligent timer electronics regulate the drying process automatically. Hearing instruments are dried completely in less than 2 hours, and the unit switches off automatically.
(866) 449-9757; www.hansatonusa.com.
---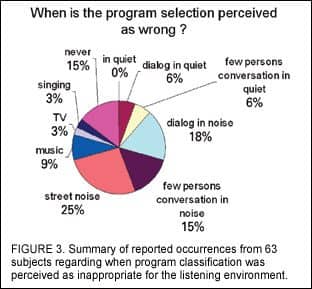 Directional Microphone BTE
Rexton Inc, Plymouth, Minn, has released the Calibra FREE open fit BTE, now including a directional microphone. This open fit hearing instrument offers the latest in digital technology, and is available in fully automatic, semiautomatic, and personalized platforms. The Calibra FREE D is equipped with a directional microphone for better hearing in challenging listening situations.
(800) 876-1141; www.rexton-online.com.
---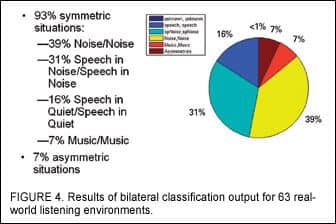 Hearing Aid Dryer
S & S Laser Productions, New Port Richey, Fla, offers the Moisture Guard Electronic Hearing Aid Dryer. The Moisture Guard provides users with a way to properly maintain their hearing aids. It is safe, easy to use, and portable. The unit is made of cherry wood and carries a money-back guarantee.
(800); 934-6815.
---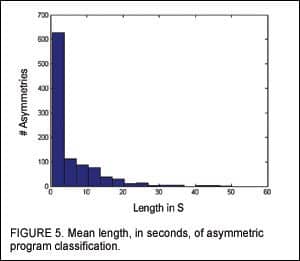 Digital Processor Line
Vivatone Hearing Systems LLC, Shelton, Conn, presents the Entré Mini 500, a new advanced digital processor that provides an en­hanced fitting range (from 50 dB to 70 dB between 500 Hz and 1,000 Hz, and from 80 dB to 90 dB between 2,000 Hz and 4,000 Hz); four channels with WDRC Compression Limiting AGC-O, 12 programmable bands, up to four memories; enhanced cosmetics—smallest behind-the-ear case; dynamic noise reduction system, utilizing adaptive processing detectors; multiple frequency adaptive automatic feedback cancellation processor; programmable memory tone level; and low battery consumption (10A lasts 80 to 90 hours).
(877) 278-8482; www.vivatone.com.
---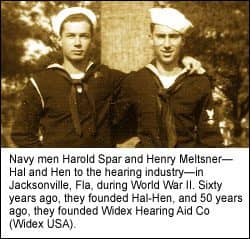 Marketing Materials
Micro-Tech Hearing Instru­ments, Eden Prairie, Minn, has developed a set of brochures, a poster, and a point-of-sale display to support its new Radius family of hearing instruments during an office visit. These brochures explain the benefits and function of Radius hearing instruments in language patients will understand. The point-of-sale display is eye-catching yet small enough to fit on many office counters or waiting room tables. Micro-Tech's Radius series of hearing instruments includes the Radius 4, 8, and 12, which are available in behind-the-ear, in-the-ear, in-the-canal, and completely-in-the-canal models.
(800) 745-4327; www.hearing-aid.com.
---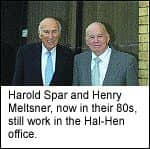 Custom Earpieces for PLDs
Westone Laboratories Inc, Colorado Springs, Colo, offers style #7 custom earpieces. The use of personal listening devices is at an all-time high, particularly for young adults and active people of all ages. Unfortunately, generic-fit earbuds do not always stay in place when a person is in motion. Style #7 custom earpieces are created to accept stock earbuds from virtually any manufacturer, hold them securely in the ear, and channel the music down the canal. Even better, the custom fit reduces ambient noise for lower ear-level volumes. Depending on the size of the ear, the earbuds may be imbedded in the earpiece or attached with a provided adapter. A variety of color options are available, including white to match the look of popular iPod devices and accessories.
(800) 525-5071; www.westone.com.
---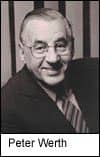 Hearing Aid Sweat Band
VanB Enterprises, West Valley, NY, offers the Hearing Aid Sweat Band™, a disposable soft fabric sleeve that protects behind-the-ear (BTE) devices from moisture. Available in six colors and six sizes, the Hearing Aid Sweat Band protects BTE hearing aids from perspiration, snow, and rain as well as from infiltration of damaging dirt and grime. The sleeve is easily slipped over the microphone of the hearing aid, without the need for a tool.
(866) 644-2500; www.vanbenterprises.com.
---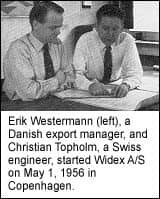 Diagnostic Platform
Interacoustics, Eden Prairie, Minn, offers the Eclipse, a diagnostic platform for performing ABR and OAE tests directly from a PC or laptop. Eclipse has been designed as a portable and compact package that can easily connect to a computer via one USB port. With a built-in medical safety transformer and full optical isolation, it will meet all safety requirements. Eclipse hardware and software are compatible with Windows®. Choose from any combination of ABR, advanced ABR, DPOAE, and TEOAE.
(800) 947- 6334; www.interacoustics-us.com.
---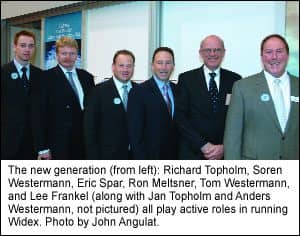 New Product Supplement
Hal-Hen Company Inc, Garden City Park, NY, celebrates more than 60 years of service to hearing health care professionals by offering a new product supplement. Adding more than 400 new products to more than 4,000 current products, the supplement offers something for everybody: new advanced technology amplified telephones, ALDs, tools, impression materials, hearing aid protectors, cell phone accessories, and much more. Available by mail or via the company's Web site. Hal-Hen offers one-stop shopping for the most comprehensive assortment of products available. The Audio-Logical™ Choice.
(800) 242-5436; www.halhenpro.com.
---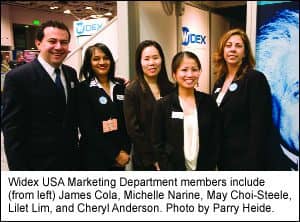 High-Fidelity Digital Hearing Device
Audina® Hearing Instru­ments Inc, Longwood, Fla, presents the ARC, which features advanced technology, including the latest in digital audio processing, delivering sophisticated sound quality and reduced distortion. This instrument provides audiologists and dispensers the opportunity to supply patients with a custom open fitting, which takes advantage of the concha for a more natural listening experience and offers an improved secure fit. The unique shell design helps reduce the occluded sensation. A high-fidelity digital hearing instrument, the ARC presents 128-Band Adaptive Noise Reduction, Adaptive Feedback Cancellation, 16 kHz bandwidth, and faster fitting times.
(800) 223-7700; www.audina.net.
---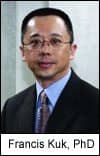 Wax Protection
Sonion, Minnetonka, Minn, introduces the C-BarrierTM, a new wax-protection system for all hearing instrument manufacturers. Earwax is the most common cause of hearing aids being returned for repair. While wax-protection systems are nothing new to the industry, most of the systems on the market act as a "trap" to help catch cerumen from entering the instrument. The C-Barrier is a thin membrane that physically sits over the sound port of the receiver. The C-Barrier is designed to block out unwanted cerumen, but still allow acoustic information to pass through. The C-Barrier can be easily cleaned and replaced if needed. The benefit to C-Barrier is the increased life expectancy of hearing instruments in the field. For ease of use, Sonion has designed a package that contains four C-Barriers, including a simple removal and insertion tool.
(952) 543-8300; www.sonion.com.
---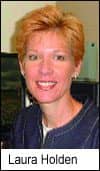 New Test System Software
Frye Electronics Inc, Tigard, Ore, presents software version 1.5 for the FONIX 7000 Hearing Aid Test System. This new software, provided free of charge to FONIX 7000 users, adds two important features: Visible Speech and the complete NAL NL1 targets. Visible Speech provides the clinician and the client with information about their hearing aid fitting while using live speech. It is especially useful when the client's significant other is used as the test signal. The NAL NL1 fitting formulas are respected worldwide. They can be used with the Visible Speech program or separately. A small correction to the software of 1.50 resulted in the need for version 1.51.
(800) 547-8209; www.frye.com.
---
Mobile Testing Unit
The Wilson Group, Fort Worth, Tex, features a mobile testing unit, which is in service weekly for special events, hearing screenings, and hearing aid sales and service. The interior layout of the rig—reception area, testing booth, counseling area, repair workbench, and restroom—makes for easy workflow. The air-conditioned rig is a 1994 Freightliner model FL60 tractor with Cummings 5.9 diesel; the trailer is a 1995/EAGL/TR Gooseneck. The interior and furniture are by TechLine. Graphic wrap by 3M with 5-year warranty. Graphics could be easily adapted to your name or removed.
(800) 346-6279, ext 11.
---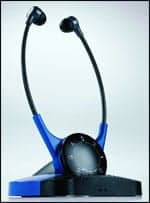 Listening System
Oaktree Products Inc, St Louis, announces the availability of the Sennheiser Set 820 RF wireless listening system. Unlike standard infrared systems, the Set 820 sends sound from the television or stereo directly to the listener's ears via radio signals, allowing the user to leave the room while still hearing the audio input. No more static due to interference with line of sight. Leave the room or house up to 100 feet away from the transmitter and still hear the TV, static free. Also available in companion Set 820-S model designed for use with hearing aids or personal stereo headphones.
(800) 347-1960; www.oaktreeproducts.com.
---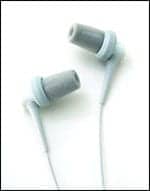 Noise Reduction Earphones
Hearing Components, Oakdale, Minn, introduces its NR-1 Earphones, which combine state-of-the-art electronics and miniaturization with the convenience of Hearing Components' patented Comply™ Platinum Canal Tips. The patented NR-1 Earphones are based on the same technology used by US Army helicopter crews. When utilized in a noisy environment, the NR-1 Earphones deliver to personal audio device users greater noise reduction, sound, and in-the-ear comfort.
(800) 872-8986 or (651) 739-9427; www.hearingcomponents.com.
---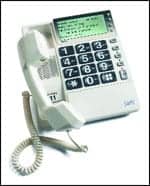 Captioned Telephone
Potomac Technology, Rockville, Md, presents the new CapTel™ captioned telephone, which shows captions of what the phone caller says. Perfect for anyone who has difficulty hearing clearly over the phone, the CapTel captioned telephone displays word-for-word captions of everything a caller says. Users can listen to their caller, plus check the captions for added clarity. Captions are provided by a free service, using voice-recognition technology. Avai­labi­lity varies by state.
(800) 433-2838; www.captionedtelephone.com.
---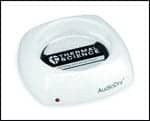 Compact Hearing Instrument Dryer
Westone Laboratories Inc, Colorado Springs, Colo, presents the AudioDry™ Hearing Instrument Dryer. Using patented PTC (positive temperature coefficient) heating technology, AudioDry applies gentle heat to hearing instruments and earpieces, effectively driving out moisture. The heat also dries out any cerumen that may be present, making it brittle and easier to remove. The result is clearer sound and longer instrument life. AudioDry units are safe, durable, compact, and easy to use. AudioDry is also economical, with low voltage requirements and no desiccant component to replace.
(800) 525-5071; www.westone.com.
---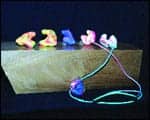 Medical-Grade Silicone Swim Plugs
Perfect Seal Laboratories, Wichita, Kan, offers Aqua-Tite swim plugs made from medical-grade silicone. They are hypoallergenic and can be tinted to almost any color, or swirled up to three colors for the same price. Each plug comes with embedded handles, which are designed to make them easier to insert and remove. A connecting cord can also be ordered.
(800) 311-9810; www.perfect-seal.com.
---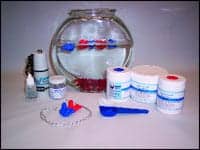 Instant Swim Plugs
Warner Tech-care Products, Minneapolis, introduces Aqua-guard Direct Fit instant swim plugs to help protect ears from water while swimming, diving, tubing, or showering. Direct Fit eliminates the need to send impressions to an earmold lab, allowing water protection to be provided during the office visit. Aqua-guard is high strength, long-lasting, and floatable. The soft material sets up in 5 to 7 minutes in the ear. The kit includes measuring spoons, base color whit