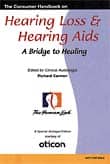 Rob Morris
Vice President
CareCredit
HR asked Robert H. Morris, vice president of CareCredit, Anaheim, Calif, about CareCredit and the advantages of offering patient financing programs.
How does CareCredit stand apart from other patient-financing companies?
CareCredit offers many benefits to practices and patients including our exclusive new option, Pre-Approval. With Pre-Approval, practices can know in advance—before a patient's appointment or the financial discussion—whether the patient will be approved for financing. Other benefits include unparalleled training, effective patient presentation tools, and ongoing practice support. Enrolled practices can access CareCredit's Practice Resource Center for high-quality promotional materials, audio programs, and educational materials.
What should practices look for most in a patient-financing program?
Practices should look for a program that offers a wide variety of payment plan options. No-interest payment plans are particularly popular with patients. Other things to consider are approval rates and how long the credit process takes. With CareCredit you can apply by phone, fax, or on-line and receive credit decisions within seconds. Finally, make sure you understand how the practice gets paid. With CareCredit, the practice is paid in 2 business days with no responsibility if the patient delays payment to us or defaults. In addition, because CareCredit is a revolving line of credit, patients can use the program for initial examinations and hearing aids, as well as for repairs, diagnostics, ALD's, and even battery sales.
What are the advantages of using a patient-financing program?
The biggest advantage of using a patient-financing company is that more patients can get recommended care and optimal hearing aid technology. A patient financing program, like CareCredit, helps you attract more patients, reduce return rates, increase hearing aid sales, and sell higher-level technology. Plus, practices reduce accounts receivable and risk of non-payment, while improving cash flow.
---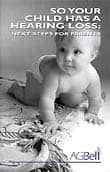 Richard Gersh
President
Insta-Mold Products
Richard Gersh, president of Insta-Mold Products Inc, Oaks, Pa, spoke to HR about his company and what has made it successful for 35 years.
What is your company's niche in the hearing industry?
Insta-Mold Products is the only American Company in the hearing health industry that manufactures its own silicones for direct sale to the hearing health professional. For over 35 years, our only business has been the formulating and manufacturing of specialty silicones. Our line of silicones include room-temperature instant silicones, heat-curable silicones for earmold laboratories worldwide, coatings, liquids, putties, and pastes. Our silicones are available in an array of colors, densities, and performance properties. Because we are a manufacturer and sell direct to the hearing health professional, we can offer higher performance silicone products at a competitve price.
How does Insta-Mold stay on top of industry trends?
"Our chemistry makes the difference" is not just a slogan at Insta-Mold. We have stayed one step ahead by constantly improving all of our silicone products through continuous research of new and developing technologies, and implementing these technologies into our current and future silicone products. We have developed strategic marketing alliances with many of our customers, which include hearing aid manufacturers, earmold laboratories, hearing health professionals and their patients. These industry connections have helped us develop many of the innovative products and marketing strategies we have today.
What is your most popular product?
Insta-Mold's most popular product is our Original Insta-Mold® Process. The Insta-Mold Process allows the hearing health care professional to make a custom silicone swim plug, ear mold, or noise protector on the spot in only minutes. With this system, there is no laboratory and no long waiting period. The patient receives a durable finished product the very same day because the impression becomes the final product. The patient's ear is used as the actual mold offering the ultimate custom fit and the best possible seal against water, noise, and acoustic feedback.