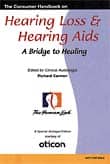 Scott VanBuskirk
Owner
VanB Enterprises
Scott VanBuskirk, owner of VanB Enterprises, West Valley, NY, spoke with HR about what makes his company stand apart from the rest.
After finding nothing suitable on the market to control the moisture and dust infiltration causing failure and maintenance issues in the BTE's he wore, Ray VanBuskirk endeavored to develop a product that would protect the hearing aid, reduce moisture penetration into the hearing aid, allow sound through, be easy to put on and off, and allow easy operation of the hearing instrument controls. VanBuskirk wore his Hearing Aid Sweat Bands™ for many years with success. His son, Scott, further developed and manufactured the Hearing Aid Sweat Band, and now offers it to the retail and wholesale markets.
Tell us about your latest products.
We received a request from a mother in New York telling us her son's FM System was not doing well when he played sports. We created the 5XL Sweat Band especially for FM Systems. This 5XL is our newest addition and is now available for purchase in all six colors.
How does your company set itself apart from its competition?
We are a family-owned business and are attentive to customer input. The comments from a user in Texas led to changes in the manufacturing process that has improved the convenience of using the Hearing Aid Sweat Bands. We have had three design enhancements in the last four years that have improved the Hearing Aid Sweat Bands, all gained by listening to what our customers say.
What keeps your company on track to meet the needs of your customers?
We are not often directly involved with end users because our sales are mostly through distribution channels. When we do hear from an individual, we believe there are a lot of people out there with the same thoughts. We take action to change and improve the Hearing Aid Sweat Bands to work better or work easier. The design improvements we have made over the years have all come about by listening to what customers are saying.
---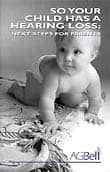 Ridge Sampson
President
Sycle.net
Ridge Sampson, president of sycle.net, San Francisco, recently spoke with HR about his company's software program.
Tell us about your company?
Sycle.net was founded approximately three years ago and is now the No. 1 patient management system in the hearing healthcare industry. Our claim to fame is that practices using sycle.net see a 10%-20% increase in sales, and up to a 70% increase in clinic efficiencies. Sycle.net is a software that you can use from anywhere at anytime to manage and market to your practice. It saves you time, reduces paperwork, and allows you more time to spend with patients.
What is unique about your company/product line?
Sycle.net is a software application service provider (ASP), which means the software application is delivered to you over the Internet. You pay a monthly fee that is a fraction of the cost of purchasing a software package and all the hardware that goes with it. The most basic computer and an Internet connection will have you able to use the most up-to-date software available. You no longer wait months or years for updates to your software. Every time a change is made, you have it instantly the next time you log on. Sycle.net is hosted and managed by IBM in a totally secure redundant environment and therefore is fully HIPAA compliant.
How do you stay abreast of customer needs?
We encourage customers to contribute ideas and suggestions coupled with a platform to implement and deliver them. The end result is a "best of breed" product. The software is constantly upgraded and improved as ideas and features are implemented without the user having to do a thing. No more disks. No more upgrades to download and install. This is clearly one of the greatest assets of our online application.