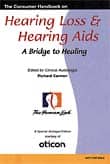 Ron Perlt, vice president of Maico Diagnostics, Eden Prairie, Minn, spoke with HR about his company's new line of impedance equipment.

Q What's new at your company?

A Maico has a brand new line of impedance equipment that includes a screening tympanometer with the option for a high-frequency probe tone of 1000 Hz, a tympanometer/audiometer combo unit, and a middle ear analyzer that also has the option for a high-frequency probe tone. We've designed the line to be portable as well as functional with internal printers and an external probe that can be angled for better maneuverability around the ear.

Q Which of your products are you most enthusiastic about?

A The EroScan, our otoacoustic emissions test system, is one of our most popular products. We're proud to offer a product that can offer accurate test results in less than a minute for both ears. It's an objective test method so it can be used with any patient population from newborns to adults. The response to this product continues to grow, which makes it easy to stay excited about it.

Q How do you stay on top of industry trends?

A We have developed a network of professionals who are involved in audiology associations and universities—people who are on the front line of patient testing and diagnosis. I meet with them regularly to discuss the future of testing, market focus, and product development. They help us stay focused on user wants and needs when incorporating the latest technologies into our products.

Q How has Maico positioned itself for 2006?

A Maico will focus on hearing screening in 2006. We want to cement our focus and become the market's primary hearing screening company. We plan to launch several new products next year that will truly make hearing testing easier and more efficient, especially for professionals who test all age groups.
---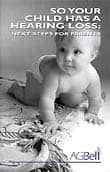 Bill Lassiter, president of Precision Laboratory Inc, Altamonte Springs, Fla, recently spoke with HR about his company's role in wireless communication.

Q Tell us about your niche within the hearing industry.

A For the past 30 years, Precision Laboratories has manufactured custom ear pieces for hearing instruments. We have also expanded into other areas, such as custom earpieces like our Challenger series. This series serves the racing industry with custom communication between the driver and crew. This type of unit has been popular with the music industry being used as wireless monitors, and has spilled over into all markets where wireless communication is necessary.

Q What can we expect from your company in the near future?

A At Precision we will continue to make advances as the industry dictates with new technology, such as the latest hearing instruments utilizing the open fittings like the Avance, ReSound Air, and the new Flexvent systems. We are proud of our accessory department, which stocks many items for the hearing care professional, and this coming year we plan to expand this area to include many more items.

Q What motto keeps your company on track to meet the needs of your customers?

A We strive to be a complete laboratory and an industry leader with the quality of our product lines. The Precision motto is "Quality, Service and Integrity," and all of our employees do whatever it takes to adhere to this motto, as our customers will continue to be No 1.

Q How do you see the market evolving in the next few years?

A I will say I am optimistic concerning the marketplace for the future. I feel as though the over-the-ear fittings will continue to take more and more of the market. These instruments seem to be more flexible as far as fitting ranges, and seem to be more reliable whereas the consumer can depend more on these instruments on a day-to-day basis. I have noticed over the years that style-conscious consumers have started to realize that over-the-ear instruments are not as noticeable as some in-the-ear instruments, and coupled with the smaller ear pieces, are hardly noticeable. Pricing has always been a concern, and I feel that over-the-ear instruments will help the market in this area as returns will be substantially lower.