Starkey Hearing Foundation
William Austin, head of the Starkey Hearing Foundation, was presented with the highest honor of its kind, the Doctor of Laws degree, by Pepperdine University at its annual commencement ceremony July 8, 2006, at Alumni Park on the Malibu, Calif, campus.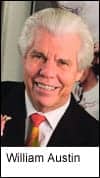 Additionally, Austin, founder and chief executive officer of the Starkey Hearing Foundation and Starkey Laboratories, Eden Prairie, Minn, gave the commencement speech at The Graduate School of Education and Psychology's (GSEP) education graduation.
After launching the company in his basement in 1967, Austin's business quickly grew and by 1973 it was one of the world's largest providers of custom in-the-ear hearing aids.
Austin has guided Starkey Laboratories with a sincere respect for the individual, reports Pepperdine University. His primary concern for his clients led him to pioneer numerous customer service innovations, many of which have become common practice in the hearing-aid industry. These include offering flat charges for repairs, free trial and warranty periods, and battery recycling, as well as developing the first custom telecommunications headsets.
One of Austin's proudest accomplishments is the establishment of the Starkey Hearing Foundation in 1983, a nonprofit organization dedicated to providing the gift of hearing to those who can least afford a hearing aid. To date, the foundation has given away more than 150,000 hearing aids to the needy throughout the world.
Austin is the recipient of numerous awards, including the Humanitarian of the Year award from both the National Association for Home Care and Hospice, and Variety International. Through Starkey Laboratories, Austin provides scholarship support for graduate students pursuing careers in audiology. His most treasured accolade is a personal letter of thanks from Mother Theresa for his help in India.
American Academy of Audiology
The American Academy of Audiology Foundation, Reston, Va, has appointed Brad A. Stach, PhD, as the chair of its Board of Trustees.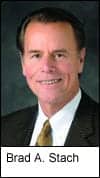 "I am so impressed with the recent success and growth of the Foundation," Stach says. "Over the last several years, the Foundation has been increasingly recognized for its efforts to promote research, education, and public awareness in audiology and the hearing sciences. It has received generous support from the membership of the American Academy of Audiology and from industry and corporate friends who share the AAA Foundation's vision."
"I'm excited to join a talented and energetic Board of Trustees at this time of great growth and opportunity," he says. "Over the past several years, the Foundation has successfully garnered the resources to fund the Academy's research awards programs. It has provided an educational forum on pediatric audiology with its annual sponsorship of the Marion Downs Lecture. And it was instrumental in providing support to Gulf Coast audiologists who were impacted by Hurricanes Katrina and Rita last year."
"Over the next several years, the Foundation will seek to expand its funding of education and research activities in audiology and broaden its donor base to heighten public awareness of the profession and the patients it serves," Stach says. "We expect the efforts of the Foundation and the American Academy of Audiology to have a dramatic impact on access to and the quality of professional care for those with hearing loss."
Stach is currently director of the Division of Audiology in the Department of Otolaryngology—Head and Neck Surgery of the Henry Ford Medical Group in Detroit, and serves on the faculty at Wayne State University. He is the author of numerous articles, book chapters, and books, including Clinical Audiology:An Introduction, and the Comprehensive Dictionary of Audiology, two reference books used by audiology students.
Stach did his undergraduate work at New Mexico State University, followed by graduate work at Vanderbilt University. He earned his doctorate from the Baylor College of Medicine. His experience includes directing clinical audiology programs at The Methodist Hospital in Houston, Georgetown University Medical Center, Washington, DC, and the California Ear Institute at Stanford University. Stach has also served as president and CEO of the Nova Scotia Hearing and Speech Clinic in Halifax, and the director of audiology at the Central Institute for the Deaf in St Louis. Stach is a founding board member and past-president of the American Academy of Audiology.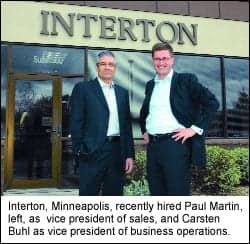 Interton
Interton, Minneapolis, announces the addition of three professionals to its executive team. Carsten Buhl has been named vice president of business operations, Paul Martin is the new vice president of sales, and Christina Papke has been named director of commercial sales.
"We're excited to have Carsten, Paul, and Christina on board," says Alan Dozier, CEO of Interton. "They bring years of industry knowledge and management experience to Interton's executive team. The addition of these accomplished associates is key to making Interton a strong player within the GN Store Nord family of companies."
Buhl will be responsible for the day-to-day business operations, including human resources, R&D, and finance, marketing, and strategic planning. He holds a master's degree in law from Copenhagen University, and an EMBA from Scandinavian International Management Institute.
Martin will manage the national sales and distribution efforts for the company, including managing Interton's sales organization and retailer relations. He holds a master's of science degree in audiology from the University of West Virginia.
Papke began her career in the audiology industry in the early 1990s as a regional and national sales representative with Ensoniq. Papke's work as founder of Hearing Health Specialists Inc helped prepare her for her current position with Interton.
International Society of Audiology
The executive committee of the International Society of Audiology (ISA), Geneva, Switzerland, and the A. Charles Holland Foundation have announced the second biennial scholarship winners. Four students have been awarded $1,000 scholarships to attend the XXVIII International Congress of Audiology to be held September 3-7, 2006, in Innsbruck, Austria. The scholars were selected by the ISA scientific committee based on mentor recommendations and the merit of their research. Students will attend and present their research at the Congress.
Julie Martinez Verhoff, United States, is a doctoral student at the University of Texas, Dallas, expecting an AuD in 2006 and a PhD in 2008. Her thesis topic concerns CI-users and the effect on speech recognition skills related to d-amphetamine enhancement during training.
Vicky W. Zhang, Hong Kong, is from mainland China and is currently working on her master's degree, and plans to continue on to a doctoral program. Her research concerns alternative methods in neonatal screening, combing TEOAE and Tone-Burst OAE.
Srikanta K. Mishra, United Kingdom, is a PhD student expecting to graduate in 2008. His field of research is the effect of contralateral suppression on DPOAE.
Alma Janeth Moreno Aguirre, Mexico, is a PhD student expecting to graduate in 2009. Her research concerns auditory function in infants with perinatal brain injury.
AFA
Five school-based practitioners have each won $1,000 in support of their distance AuD education through the Phonak/AFA School-Based Scholarship program. Phonak, Warrenville, Ill, provided funding for this scholarship program with additional financial support offered by the Audiology Foundation of America (AFA), Lafayette, Ind. A total of 14 scholarships will be provided through this program.
"School-based practitioners play such a vital role in working with children at risk for hearing loss," says AFA Director Esther Ginsberg. "Upgrading the education of these dedicated practitioners with an AuD degree will add tremendous value to the services they provide to students, families, and the community. We are so grateful to Cathy Jones and Phonak for their continuing support of this worthy project."
The five scholarship winners are: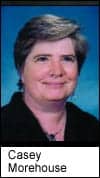 Casey Morehouse has been an educational audiologist at the Virginia School for the Deaf and Blind, Staunton, Va, for almost 20 years. She also consults and provides audiological services to 10 surrounding school districts. She began AuD classes this spring at Central Michigan University/Vanderbilt.
---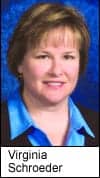 Virginia Schroeder has been an audiologist for nearly 25 years, and has been employed by Trenton Public Schools in Trenton, Mich, since 1999. She is pursuing her AuD from the Pennsylvania College of Optometry, School of Audiology.
---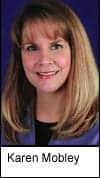 Karen Mobley has been a pediatric audiologist for 10 years, and currently works for the Cobb County School System, Marietta, Ga. She began her AuD program this spring at the Arizona School of Health Sciences.
---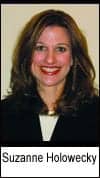 Suzanne Holowecky has been an educational audiologist for the Los Angeles Unified School District since 2001. She is pursuing her AuD from the Arizona School of Health Sciences.
---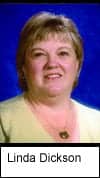 Linda Dickson has more than 25 years of experience as an audiologist, and has been employed by Dearborn Public Schools in Michigan since 2003. She is an educational audiologist as well as a referral coordinator for hearing impaired programs in Western Wayne County. She has begun her AuD program at the University of Florida.
---
For more information about the AuD and the scholarship program, visit www.audfound.org.
Unitron Hearing
Unitron Hearing US, Plymouth, Minn, has hired two new sales professionals.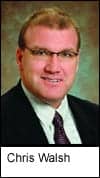 Chris Walsh will be the regional sales representative for Maine, New Hampshire, Massachusetts, Rhode Island, and Connecticut. He received his bachelor's degree from the University of Massachusetts, Amherst. He has 10 years of sales experience in the pharmaceutical and medical device industries.
---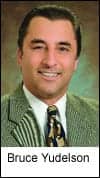 Bruce Yudelson will be the regional sales representative for New Jersey and the New York City area. He received his AuD from Arizona School of Health Sciences in 2003, and has 30 years of hearing industry experience, including 22 years in private practice and 8 years in manufacturer sales.
---
Send press releases to Morgan Saffari at:
The Hearing Review6100 Center Dr, Suite 1000Los Angeles, CA 90045
Phone: (310) 642-4400, ext 231
Fax: (310) 641-0831
Email: [email protected]