Analysis: Election Results Renew Call for Hearing Aid Tax Credit
Washington, DC—In November, control of both the US House of Representatives and Senate shifted to the Democrats for the first time since 1994. This change will have major repercussions for a wide variety of legislative issues including tax and healthcare policy. Hearing aid tax credit legislation and related proposals addressing the lack of financial assistance for most hearing aid purchases are also likely to be viewed from a different perspective by the new Senate and House leadership, including influential members of the Senate Finance and House Ways and Means Committees.
The Hearing Aid Tax Credit Assistance Act (HR 414 and S 1060) would provide a tax credit of up to $500 per hearing aid to individuals ages 55 and older and families with dependents once every 5 years. The bills are designed to help older people and children better afford to treat their hearing loss. According to Hearing Industries Association (HIA) Executive Director Carole Rogin, the tax credit would help countless Americans who need hearing instruments but cannot otherwise afford them.
Although the election results have created some new hurdles, they have also opened many new opportunities for success. The legislation has always been bi-partisan in nature, with more Democrats co-sponsoring the hearing aid tax credit bill in the House (HR 414) than Republicans (59 Democrats, 52 Republicans). In addition, targeted tax credit legislation has generally been considered more favorably by Democrats than Republicans who often focus on broad across-the-board tax relief. Democrats have also traditionally focused attention of seniors and children who are the two primary beneficiaries of the tax credit bill as drafted.
Efforts by HIA and its hearing health coalition partners have been fruitful during the past 3 years. In the 108th Congress (2003-2004), the group worked to galvanize coalition support and to supplement the efforts of Rep Jim Ryun (R-Kan) who introduced tax credit legislation in the House and Sen. Norm Coleman (R-Minn) who introduced a Senate companion bill. The House bill (HR 3103) attracted 68 co-sponsors while the Senate bill (S 2055) was co-sponsored by two Senators. In the current (109th) Congress (2005-2006), a direct focus by the coalition on increasing support helped to increase co-sponsorship of the House bill (HR 414) to 111 and 17 for the companion Senate bill (S 1060). Rep. Jim Ryun and Senator Norm Coleman continued as the lead sponsors in each chamber.
Efforts to support the tax credit coalition have also brought together groups representing those with hearing loss, professional groups, and HIA. On October 30, HIA supported the Pennsylvania and Pittsburgh chapters of the Hearing Loss Association of America (HLAA, formerly SHHH) to host an event to demonstrate to Rep Melissa Hart (R-Pa), a House Ways and Means Committee member, the importance of HR 414 to her constituents. AG Bell and the DePaul School for Hearing and Speech in Pittsburgh co-hosted the program while HIA member companies invited dispensing professionals to attend the event.
Outlook for 110th Congress. Not only did both legislative chambers change hands, but several key hearing aid tax credit supporters were defeated in their reelection bids. The original sponsor of tax credit legislation in the House, Representatives Ryun and Hart were both denied reelection by voters. In addition, 11 other House co-sponsors either did not seek reelection or were defeated on November 7, although two House co-sponsors, Bernie Sanders (I-Vt) and Sherrod Brown (D-Ohio), were elected to the Senate where they could have greater impact on passage of the bill. Also, several S 1060 co-sponsors will enjoy greater influence after the elections, including Senator Hillary Clinton (D-NY), Senator Herb Kohl (D-Wis), who will be the likely new Chairman of the Senate Aging Committee, and Senator Tom Harkin (D-Iowa), a longtime supporter of hearing health and other disability initiatives. Rep. Nancy Pelosi, the new Speaker of the House, has indicated that she supports increases in specific tax credit programs which generally bodes well for a bipartisan proposal such as the hearing aid tax credit.
In the final analysis, Congressional changes will force a refocus of coalition strategy, and this refocus could create more opportunities for passage of a hearing aid tax credit bill in the 110th Congress. The actions of the hearing health coalition over the past 3 years to generate broad bipartisan support should enable the group to seek out new primary supporters and to work with the new leaders of the critical tax writing committees.
For more information, see the March 2006 HR. To find out how you can help advocate for this legislation, visit www.hearing.org/public. —Adapted with permission from HIA.
---
Noisy Toys: The Gift that Keeps on Giving
St. Paul, Minn—The Sight and Hearing Association has published its annual list of excessively noisy toys for the Holidays. Each year, the organization and the University of Minnesota team up to test toys for potentially dangerous sound levels. This year, 12 of the 15 toys tested for the "Sight and Hearing Association's 2006 Noisy Toy List" exceeded 100 dB directly at the speaker of the toy (see table below). Additionally, 11 of the 15 toys are intended for children 3 years old or younger.
The Power Gear Neo Fazer took the dubious honor of "top offender" during 2006, a toy gun that boasts 116 decibels of alien-blasting sound—and risking hearing damage in less than 30 seconds should your ear be placed next to the receiver. A toy made by the same company, the "Power Gear Max Sound Fazer," made #5 on the list at 109 dB.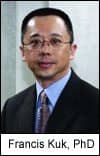 The Wiggles, the popular Australian group that sings children's songs, claimed the #2 and #3 spots on this year's list. "The Wiggles Wiggly Jukebox", "The Wiggles Wiggly Songs", along with "Help Along Sing a Song"—all recommended for children ages 18 months and up—registered 114-112 dB at the receiver. This is similar to last year's dubious honorees "Play-a-Song Baby Einstein Animal Melodies" and "Sesame Street 2-in-1 Giggle Guitar," also recommended for 18-month-olds, but delivering 98 dB of sound at the receiver (for a review of the Association's 2005 noisiest toys, see the December 2005 HR, or visit the HR Archives at www.hearingreview.com).
According to the Sight and Hearing Association, a child's shorter arm span can make toys potentially more dangerous to hearing because children hold them closer to their ears. In the Sight & Hearing Association study, the toys were repeatedly tested at distances simulating how a child might hold the toy, directly near the ear (0 inches) and at arm's length (10 inches). A soundproof acoustic chamber was used to ensure accurate measurements.
Until 2004, there were no regulations in the United States regarding the loudness of toys. An acoustics standard (ASTM F963), adopted and revised in March 2004 by the ASTM International, states that a hand-held, table-top, or crib toy cannot exceed 90 dB 25 cm (about 10 inches) from the surface of the toy. However, manufacturers are not required to comply with the standard.
Directly at the speaker of the toy, all of the toys tested this year by the organization and the University of Minnesota measured louder than 90 dB. At 10 inches from the toy's surface, 4 of the toys measured louder than 90 dB: the "Rock Star Classic Electronic Guitar" (97 dB), "The Home Depot Light & Sound Wrench" (94 dB), the "Power Gear Neo Fazer" (91 dB), and the "Power Gear Max Sound Fazer" (90 dB). While none of the toys tested pose an immediate danger to hearing, all of the toys could pose a hearing hazard if played for a period of time, says the Association.
To see the full analysis of the study and view a chart of safe exposure times to various noise levels, visit: www.sightandhearing.org. If you would like to suggest an exceptionally loud toy for testing in next year's study, contact the Sight and Hearing Association at 800-992-0424 or e-mail: [email protected].
---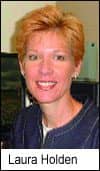 A Pain in the Ear? Vehicle Emissions Linked to OM
Washington, DC—Traffic is a major source of air pollutants, and more studies are looking at the role of traffic-related air pollution in children's health. Brauer et al report in the latest issue of Environmental Health Perspectives (114:14(14):1418) that young children exposed to higher levels of traffic pollution have a greater incidence of otitis media (middle ear infections) than those exposed to lower levels.
The new study involved approximately 3,700 Dutch children and 650 German children surveyed from birth to age 2 years. Researchers in those countries monitored the concentrations of three common traffic-related pollutants (nitrogen dioxide, particulate matter less than 2.5 microns in diameter, and elemental carbons) at 40 different sites in each country, then used those data to estimate exposures at each child's residence. The levels of pollutants measured were similar in both countries and fell within a range commonly experienced by people living in industrialized nations. Information about doctor-diagnosed otitis media came from questionnaires answered by parents.
Both groups of children showed an increase in otitis media in association with greater traffic pollution exposure. By age 2, one-third of the children had experienced otitis media at least once. The adjusted odds ratios of contracting otitis media associated with modest increases in exposure to the different air pollutants ranged from 1.09 to 1.24, and the risk of ear infections was similar for each of the three pollutants measured. Although environmental tobacco smoke has been linked to otitis media in studies by other researchers, exposure to this agent did not alter the associations between traffic pollution and otitis media observed in this study.
Otitis media has been estimated to cost the US health care system $3-5 billion yearly. These findings, the first to link traffic pollution to otitis media, represent an additional consequence of air pollution. Protecting children from exposure to vehicular emissions—for example, by building major roadways away from residential zones, improving automobile emission standards, and driving less—may reduce the risk of otitis media.
Carol Potera, NIH , adapted from the NIH Website at www.pubmedcentral.nih.gov
---
In the November/December Hearing Products Report…
•   Industry Insider: Paul Findly, director of marketing for audiology at CareCredit, relates the importance of educating and empowering patients for the development of long-term relationships.
•   Executive Spotlight: Charlie Stone, John Ditzler, and Paul Turner of ESCO discuss how they created plans that involve practitioners and their patients in the process of insuring hearing devices.
•   Industry Q&A: HPR interviews Frye Electronics' Kristina Frye about the company's hearing aid analyzers and audiometers, as well as how to conduct proper hearing aid testing.
•   Executive Q&A: Ron D. Slager, CEO of HARC Mercantile's parent company HAC-Hearing Aid Centers of America Inc, discusses the hearing products available from the family-run distributor.
To read these articles, or to receive your free copy of HPR, visit www.hearingproductsreport.com