Unitron Quantum and Moxi Lines Get New Automatic Adaptation Manager and Other Features
Unitron, Kitchener, Canada, announces several new enhancements to its Quantum™ and Moxi™ product families. The features include a new Automatic Adaptation Manager (AAM) designed to help first-fit acceptance by automatically and gradually transitioning the user toward optimal speech understanding. The company is also releasing a new micro 312 BTE for Quantum, which has wireless functionality and comes in a variety of colors and open-fit slim-tube or earhook options. Additionally, there's a small remote control for Moxi and Quantum that is ergonomically designed with large buttons and simple functionality.
www.unitron.com/us
(800) 888-8882
---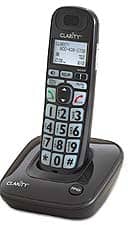 Clarity Offering New Amplified Cordless Phone Exclusively Through RadioShack
Clarity, Chattanooga, Tenn, introduced its new D703™ amplified cordless telephone, designed specifically for people with hearing loss, low vision, and mobility challenges. Available exclusively at RadioShack, the Clarity D703 cordless big button phone amplifies incoming sound up to 35 dB, or 12 times louder than standard home phones, through the patented ClarityPower™ technology, while reportedly removing unwanted and distracting noises. The D703 is designed to be an easy-to-use cordless phone with minimal features for seniors with mild-to-moderate hearing loss as well as arthritis and other common age-related challenges.
www.clarityproducts.com
800) 426-3738
---
Sycle.net Launches Hearing Aid Lead Generation Service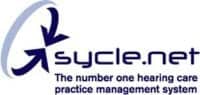 Sycle.net, San Francisco, has launched Sycle Sales Generation, an online lead generation service for the hearing industry. The service collects qualified hearing aid-related leads online and directs prospects to a Sycle.net call center. Professional appointment bookers are on-hand to schedule the callers onto participating Sycle.net customers' calendars. Participating audiologists and hearing instrument specialists only pay a fee to Sycle.net when the referred patient purchases a hearing aid.
www.sycle.net
(888) 881-7925
---

Siemens Launches New Aspire Initiatives
Siemens Hearing Instruments, Piscataway, NJ, has announced new Aspire Online Portal, a series of national and regional business development workshops, and a new Aspire Medical Program. The Aspire online software platform offers a secure, central location for members to view account information, redeem points, track progress, and access marketing co-op materials. Aspire features free shipping, extended warranties, rebates, marketing support, and a catalog of more than 300 audiology goods and services. The new Aspire Medical Program is designed to meet the needs of medical hearing professionals operating in university, hospital, and nonprofit settings.
www.usa.siemens.com/hearing
(800) 766-4500
---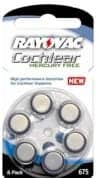 Rayovac Introduces First Mercury Free Battery for Cochlear Implants
Rayovac, Madison, Wis, has introduced a new battery designed for cochlear implants. The improved Rayovac cochlear offers up to 45% more power than the company's existing standard cochlear product, Rayovac Cochlear Advanced, and is reportedly the world's first mercury free cochlear battery. In addition to extra power, Rayovac cochlear mercury free has a higher voltage of 1.45 V, which is designed specifically to satisfy the demands of high-drain cochlear devices. The product can be used for all brands of cochlear implants and meets the legal requirements in several states that regulate mercury content in batteries.
www.thepowerofhearing.com
(800) 237-7000
---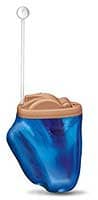 Phonak Releases Virtually Invisible Custom Hearing Aid
Phonak, Warrenville, Ill, has introduced the Phonak nano. Users no longer have to choose between a discreet solution and excellent hearing performance. Phonak's smallest custom-made hearing instrument is virtually invisible in the ear, while allowing for clear understanding in challenging listening situations. Nano is powered by Phonak's new Spice+ signal processing technology, which is designed to create spontaneous acceptance and provide excellent overall sound quality. In addition, a new shell design allows the hearing aid to be worn comfortably within the ear canal. Phonak nano is available in Ambra nano (premium package) and Solana nano (advanced package).
www.phonakpro.com
(800) 777-7333