In our December edition, HR asked several industry-leading companies to provide a review of their past year and also give us some hints about what might be expected in 2011. Here are the perspectives of two more companies, Comfort Audio and Interton.

Comfort Audio
Looking Back at 2010 …
Since 1994, Comfort Audio has been developing and manufacturing hearing products for people with a hearing loss. We are dedicated, curious, highly technically motivated, and driven by passion and joy to address the needs of people with hearing impairment. This has made us world leaders in hearing technology. The needs of the individual are always in focus and we have a genuine desire to improve the quality of life for people with hearing loss.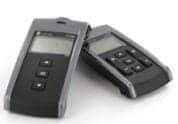 Comfort Contego´s secure transmission along with its extremely comfortable and easy-to-use design makes it the ideal solution for listening in courtrooms. In 2010, our distribution partner was awarded a contract with the Administrative Office of the Courts (AOC) to provide Interpreting and Assistive Listening equipment for the New Mexico State Courts. The contract indicated that our distribution partner will supply the Comfort Contego system to the New Mexico State Courts through the year.
Moving Forward to 2011 …
Comfort Contego has many satisfied customers who have realized an increased quality of life with the product and are able to participate more actively in their everyday lives. In the beginning of 2011, we will be introducing a new updated version of our popular Comfort Contego.
Comfort Audio
Park Ridge, III
(847) 656-5450;
www.comfortaudio.com
Interton
Looking Back at 2010 …
Interton has been tremendously successful over the past year using the latest GN Store Nord Research and Development to bring you competitive products with superior sound quality. Interton is committed to continuing those efforts to bring you and your patients the best-sounding hearing aids at affordable prices into 2011 as well.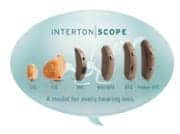 Interton recently announced the newest additions to our product lineup in the Scope Family. Scope 6 and Scope 4 product lines provide excellent overall sound quality and feedback suppression. Of particular interest is its moisture resistance technology, Nano Coating, a feature of many new Interton hearing devices. Nano Coating covers all reachable parts and all kinds of surfaces, protecting both the outer shell of the hearing instrument and all the internal electronics from any kind of liquid. This process greatly improves the reliability and durability of the hearing instrument.
Interton Appraise software is easy to use and reliable for all your Interton product fittings. Interton continues to be committed to our prewire faceplate offering and has launched new prewire offerings throughout the past year. We encourage you to explore Interton's complete product offering at www.simplyinterton.com.
Moving Forward to 2011 …
Interton is excited to continue to launch additional innovative products at value prices to our customers. We will continue to expand our features and options in both our BTE and custom device platforms. We look forward to working with you to find solutions that bring you, and your patients, excellent solutions at a tremendous value.
Interton
Bloomington, Minn
(800) 247-4741
www.simplyinterton.com