Starkey Hearing Research Center Honored with Editors' Award for Best Paper of the Year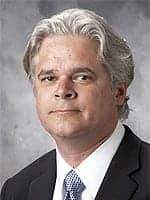 Brent Edwards, PhD
The Starkey Hearing Research Center, a division of Starkey Laboratories Inc, Eden Prairie, Minn, in collaboration with the University of California at Berkeley, reports that the paper titled "Objective measures of listening effort: Effects of background noise and noise reduction" has received the Editors' Award from the Journal of Speech, Language, and Hearing Research. The journal states that the article "meets the highest quality standards in research design, presentation, and impact."
"We are truly honored to be chosen for this award," said Brent Edwards, PhD, VP of research and director of the Starkey Hearing Research Center, Berkeley, Calif. "The impact of hearing loss on cognitive ability has been a strong research focus for our Research Center since we opened in 2004. This award is confirmation of the importance of this work to the hearing field."
The paper, focusing on the impact of hearing aid technology on listening effort, included a collaborating team of researchers from the Starkey Hearing Research Center and the University of California at Berkeley including: Anastasios Sarampalis, PhD, and Professor Ervin Hafter, PhD, from the Department of Psychology, University of California at Berkeley; and Sridhar Kalluri, PhD, and Edwards, from the Starkey Hearing Research Center.
The research looked at the effect of noise reduction and directional microphones on speech understanding and listening effort. The study tested this hypothesis: the positive effects of noise reduction and directional microphones could help reduce the cognitive effort used to receive and understand speech, making additional cognitive resources available for other tasks. People with normal hearing participated in two dual-task experiments—one reporting sentences or words in noise at various signal-to-noise ratios, and the other either holding words in short-term memory or responding in a complex visual reaction-time task.
The paper will receive the award officially at the American Speech-Language-Hearing Association (ASHA) Convention in November.
To read more on the study, see our news article from July 12, 2010. UC Berkeley is considered one of the world's premier public universities and a wellspring of innovation, claiming 21 Nobel Laureates, eight of whom are current faculty members.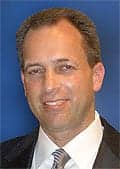 Glenn Ethe
In Memoriam:
Glenn Ethe
(1957-2010)
Glenn Ethe, Widex USA's chief financial officer, passed away on July 4 after a bicycle accident in Long Island, NY.
A talented and experienced financial executive, Ethe was a leader who had tremendous respect and influence throughout the company.
Ethe was a graduate of SUNY Albany, in New York. A practicing member of the AICPA and the New York State Society of Certified Public Accountants, his career ultimately led to Widex USA.
"We've lost a dear friend, and a dedicated and highly accomplished individual," said Ron Meltsner and Eric Spar, president and vice president of Widex USA, respectively. "In any company or organization, there are people who may have a lower profile outside of the company but they are profoundly respected within the company and they make enormous contributions. Glenn Ethe was one of those extraordinary people.
"We can't even begin to list the important things he has done for our company, and for many hearing health care professionals and organizations," they added. "We are still in shock and mourning over this tragic accident and we will miss him terribly."
Lee Frankel, vice president of sales and marketing, and James Cola, director of marketing for Widex USA, said Ethe had "a quiet strength and he was one of the hardest-working people we've ever seen. His exceptional character, his grasp of both finance and business, and the confidence he had in his ability commanded respect.
"But this man was loved in our company for his humanity. Glenn was respectful to everyone, he kept calm under pressure, and he had a great sense of humor," they added. "Glenn was very active in his community, and he led by example. He was the type of talented and loyal person you want on your side."
Ann Day, Widex USA's comptroller, said, "I haven't known a classier man. He was truly one-of-a-kind. A shining example of how full one's life could be! I'm honored to have worked beside him," she added. "The world has lost a good friend and a consummate professional."
Ethe is survived by his wife Joanne, his daughter Lauren, and his son Mark. In honor of Glenn Ethe's many charitable efforts in his community, a fund has been established. Contributions can be sent to: Mid Island Y JCC—Attention the Glenn Ethe Memorial Fund, 45 Manetto Hill Rd, Plainview, NY 11803, www.miyjcc.org
This remembrance shared by Widex USA