Unitron Makes Three New Executive Appointments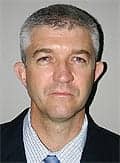 Leonard Marshall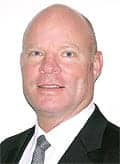 Dion Watson
Unitron, Kitchener, Canada, has made several new executive appointments. Dion Watson was named general manager for Unitron South Africa, and Leonard Marshall is now director, Unitron Australia.
Marshall's new position is a promotion from general manager at Unitron's South African division.
"In his prior role, Leonard was instrumental in building and strengthening Unitron's brand in the South African marketplace. He and his team put that organization on a fantastic growth trajectory," says Jan Metzdorff, Unitron vice president, International Sales. "We are thrilled he has now accepted the challenge of leading our Australian business operations."
Marshall has more than 20 years of sales and product management experience, and over his career has held various management and business leadership positions within the medical industry.
Marshall replaces Kate Handley, who has accepted a new position as director of product marketing, Unitron International Sales, based in Switzerland. She will oversee the introduction of new products to all Unitron offices outside of North America.
Dion Watson has taken over Marshall's previous South African position. He brings to Unitron extensive experience in marketing and sales, as well as divisional management within the pharmaceutical industry.
"We are very pleased to welcome Dion to the Unitron organization. Unitron South Africa has experienced tremendous growth over recent years, and Dion, with his extensive sales and marketing expertise and strong business acumen, is the ideal person to solidify Unitron's position as one of the leading hearing health care providers in South Africa," says Jan Metzdorff, vice president, Unitron International Sales.
Prior to joining Unitron, Watson was an executive at MSD/Shering-Plough, a member of the Merck Group, with responsibility for all sales and marketing-related activities.
Otonomy Adds Two Executives
Otonomy Inc, San Diego, a developer of therapeutics for disorders of the ear, has appointed G. Michael Wall, PhD, as vice president of product development, and Cindy Berejikian as the company's vice president of program management. David A. Weber, PhD, was also recently appointed as CEO.
Both Wall and Berejikian possess extensive global pharmaceutical product development and commercialization expertise. Their appointments are intended to further advance Otonomy's efforts to establish the company as a leader in the development of novel treatments for disorders of the ear.
Otonomy is currently developing OTO-104 and OTO-201, two therapies for the ear. OTO-104 is a sustained release formulation of the steroid dexamethasone. A Phase 1b clinical trial is ongoing in Meniere's disease patients, and future studies are being planned for acute onset hearing loss.
OTO-201, the company's second product candidate, is a novel sustained release antibiotic being developed for the treatment of recurrent otitis media in patients requiring tympanostomy tube placement. OTO-201 clinical trials are expected to begin in 2011.
Zeus, a Trained Dog with Hearing Loss, Donated to Missouri School for the Deaf
A prisoner rehabilitation program that trains dogs at Missouri's South Central Correctional Center (SCCC) has donated a trained dachshund with hearing loss to the Missouri School for the Deaf in Fulton, Mo, with the adoption fees paid by the offenders in the program.
Born deaf, Zeus the Dachshund was given to an animal rescue shelter as a puppy, but it appeared he would not be adopted. The shelter reached out to SCCC, which participates in the Department of Corrections' "Puppies for Parole" program. The program pairs rescued dogs with offenders at prisons throughout the state for training in order to make the dogs more adoptable.
When the shelter approached SCCC about taking Zeus in for the 8-week training session, the handlers were more than willing to accept the challenge of helping the dog overcome his hearing challenges.
Generally, the training consists of a 2-month period in which the dogs learn verbal commands and general obedience. The participants in the program and the dogs go through the rehabilitative process together, with the trainers gaining vocational skills and learning responsibility.
In preparation for Zeus' training, his handlers met with fellow prisoners with hearing loss at SCCC and learned sign language. They then devised a plan that would teach Zeus how to respond to commands with the use of sign language.
Since Zeus is unable to hear commands or dog whistles, the trainers figured out how to train him by stomping on the ground with their feet. He could feel the vibrations. Once he recognized what the vibrations meant, Zeus picked up one command after another.
Dog treats were used as positive reinforcement because Zeus also suffered from severe anxiety. After training was complete, the trainers in the program reportedly decided they wanted Zeus to be sent to a school for the deaf so he could help others.
Puppies for Parole does not receive state funding and is financed by donations only. For Zeus, the trainers raised their own funds to pay for the training and provided the adoption fees in order to make the donation to the Missouri School for the Deaf.
At the end of the 8-week training program, there is a graduation ceremony where the dogs are administered a K-9 Good Citizenship Test, which they must pass.
Since its inception, approximately 150 dogs have been saved from euthanization and have been adopted.
Thieme Books Aid ENT Doctors Practicing in Developing Nations
According to the World Health Organization, 80% of hearing impaired and deaf people live in low and middle-income countries, and 278 million people worldwide are estimated to have "moderate to profound hearing loss in both ears."
Global ENT Outreach, with the help of otology books provided by Thieme Medical Publishers Inc, is working to improve the treatment options available for people affected by hearing-related disorders.
Thieme has regularly donated books over the last 10 years such as Otology, Neurotology, and Lateral Skull Base Surgery: An Illustrated Handbook (Krings, 2011), to ensure that the trainees have the latest and most comprehensive information available to perform the range of hearing-related procedures.
"The books have been super helpful; [Thieme Publishers] has been supportive of our work for at least 5 years now," says Richard Wagner, MD, director of Global ENT Outreach.
With training programs in countries such as Ecuador, Peru, El Salvador, Cambodia, and American Samoa, Global ENT Outreach provides the facilities and resources to train future otologists to better serve their communities. The organization also seeks to provide access to affordable medical equipment, like hearing aids, through projects like Solar Ear Brazil, an initiative that creates digital rechargeable hearing aids manufactured, assembled, and distributed by young deaf employees.
Global ENT Outreach has also established cadaver labs in Peru and Cambodia and is currently working to open one in Zimbabwe.
Brian Scanlan, president of Thieme, shares in Wagner's enthusiasm. "We're excited to work with Global ENT Outreach to ensure the proper education of physicians who want to improve the care of those affected by hearing loss," he says.