Advanced Bionics Appoints Gerhard Roehrlein CEO and Emch to Board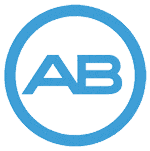 Advanced Bionics, Valencia, Calif, a division of Sonova Holding AG, has named Gerhard Roehrlein as its new CEO and appointed Hansjurg Emch as its new group vice president medical on the Sonova Management Board.
Roehrlein first came to Advanced Bionics (AB) in 2010 after nearly 25 years with Siemens Medical. He originally served as chief technical officer, leading AB's research, development, and technology initiatives. In this added position as AB's CEO, Roehrlein will now be responsible for implementing long-term business strategies and directing the overall growth of the organization.
Roehrlein commented in a press release, "In my leadership roles at Advanced Bionics, I will continue our unwavering dedication to putting patients first by focusing on the quality and reliability of our products, as well as providing world-class services."
Roehrlein was educated in his native Germany, where Siemens Medical is based. While at Siemens, he worked primarily within the company's health care sector and held eight positions, six of which were at the vice president level in the United States and abroad.
In addition to the Roehrlein announcement, Sonova has added a new Management Board position. As the new group vice president medical on the board, Hansjurg Emch will be responsible for overseeing Sonova's hearing implant segment, including AB and Phonak Acoustic Implants.
Emch has been working for 15 years in the health care sector, most recently serving as president of Synthes Spine, where he reportedly led the global spine division to significant sales growth.
Welch Allyn Shareholders Elect Two New Board Members

Welch Allyn, Skaneateles Falls, NY, announced that Greg Norden and Craig B. Reynolds have been elected by Welch Allyn shareholders to serve on its Board of Directors.
Norden and Reynolds join nine incumbent directors, including Chairman of the Board James Crook Jr, and Welch Allyn President and CEO Julie Shimer.
Norden brings more than 20 years of experience in the global health care and pharmaceutical industries. He served as senior vice president and CFO of Wyeth prior to Pfizer's acquisition of Wyeth in 2009. Before joining Wyeth, Norden worked in audit management at Arthur Andersen & Co, where he managed major audit engagements for top corporations. Norden is currently a director of Human Genome Sciences Inc, a biopharmaceutical company.
Reynolds joins the Welch Allyn Board with a 30-year track record in health care. He is a former chief operating officer and director of Respironics Inc, a maker of medical devices to diagnose and treat obstructive sleep apnea. When Philips Electronics acquired Respironics in 2008, Reynolds served as Philips' executive vice president and COO of Home Healthcare Solutions. Before he joined Respironics, Reynolds held various key positions, including CEO and president, during a 17-year career at Healthdyne Technologies Inc, a manufacturer of advanced devices to diagnose and treat medical conditions including sleep and breathing disorders. Reynolds currently serves as chairman of the Board of Directors of Symmetry Medical Inc, a provider of implants and related instruments and cases to global orthopedic device manufacturers.
audifon USA Announces Two New Hires
audifon USA, DeBary, Fla, has named Grant Smith as vice president of sales and Eunice Straw, MS, as a new staff audiologist at its Florida headquarters.
Smith is a 24-year veteran of the hearing aid industry and will use his experience in marketing and sales management to promote the audifon brand and expand sales throughout the US market. He will also help the company enhance its customer service and support.
Straw comes to audifon USA from Purdue University and brings 12 years of combined clinical and dispensing experience with acute care hospitals and ENT clinics. In addition, Straw has 6 years of previous manufacturing background, providing technical training and support for sales and customer service staff for hearing instrument professionals.
Straw will also be a part of audifon's future plans for offering audiology CEU courses.
Sycle.net Grows Product Development Team

Sycle.net, San Francisco, has announced the addition of Shirley Thomas to its product development team.
Thomas holds an MBA from Willamette University and has 14 years of management and technology consulting experience. She comes to Sycle.net from McKesson, the nation's largest pharmacy distributor and health care software company.
Prior to McKesson, Thomas was with Deloitte consulting services. While with Deloitte, Thomas led many strategic initiatives for Fortune 500 companies.
At Sycle.net, Thomas will focus her efforts on the development and launch of new products, services, and features.